18 September 2021
FEI Driving World Championships for Ponies: Céderic Scherrer wins again
Today's marathon was tough for the ponies at the World Championships in Le Pin au Haras. Especially after obstacle 6, a long, heavy water obstacle, the top could distinguish itself from the rest.
After his win in the dressage Wednesday, Cédric Scherrer secures his first place with the fastest time in the marathon today. He created 8 points difference between the number two Brent Janssen (NED). Berengere Cressent (FRA) follows on the third place.
The Netherlands is now on the first place in the intermediate standing among the pairs and four-in-hands. Marijke Hammink drove her team six penalty points faster than her competitors. This, in combination with her third place in dressage, puts her in the lead. Yannick Scherrer (SUI) and Steffen Brauchle (GER) follow on the second and third place.
Rodinde Rutjens puts The Netherlands on the first place in the pairs category. She ended second in the marathon and that brings her to the first place in the intermediate standings. Roger Campbell (GBR) follows on the second place and Louise Fillon is now on in the third position.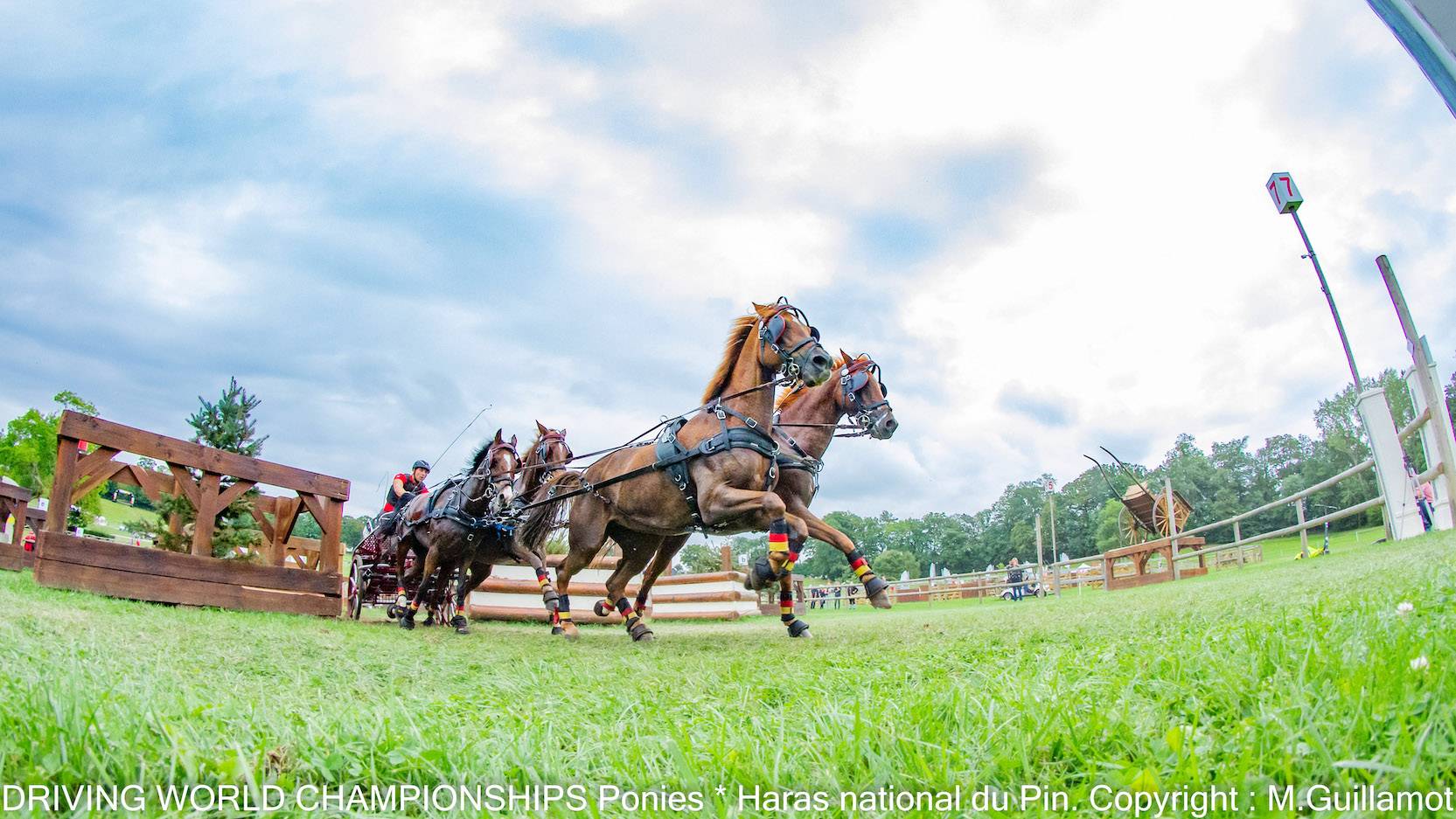 Steffen Brauchle
Photo:
Melanie Guillamot
Copyright reserved. Acquisition without acknowledgment and permission from [email protected] is not allowed.