11 September 2021
World Championship Pairs Kronenberg: Spectacular marathon day
A large audience was present today to enjoy the marathon in Kronenberg. The eight selective obstacles were anything but simple. Many mistakes were made. In the end, the German Dennis Schneiders was the fastest and Theo Timmerman achieved the best Dutch result.
Dressage winner Martin Hölle drove a great marathon. He flew through the obstacles at lightning speed and without mistakes. He finished fourth in this competition and consolidated his leading position. The Hungarian team is in the lead after the marathon. Specialist György Fekete came in second and with that, the beautiful marathon result contributed to the Hungarians' lead. The German Dennis Schneiders won the marathon. He drove around fast and controlled this morning, but drives individually.
German team riders Marco Freund and Sandro Koalick ran a strong marathon and kept their country in medal position. Koalick has moved up individually to second place in the standings. Frenchman Franck Grimonprez also kept up in the marathon and is in third place.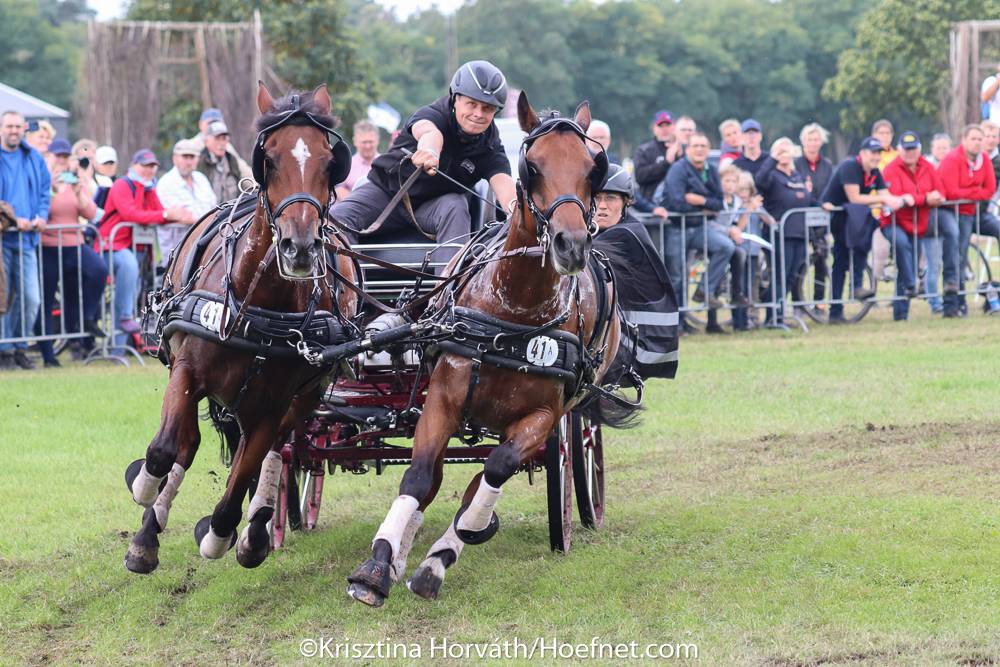 Marathonwinner Dennis Schneiders
Photo:
Krisztina Horváth
Timmerman best Dutchman
Best Dutchman was individual participant Theo Timmerman. He finished fifth in the marathon and is also the best individual (seventh) of the Dutch drivers. "It went well and I am very satisfied," he tells. "The horses were very fit. This is only their fourth competition. In terms of marathon, I was convinced in advance that I could get high with this pair. The obstacles were beautiful, but heavy and that is also allowed for a World Cup. I did find the surface poorly maintained, which made the conditions not the same for everyone. But I am happy. I hope tomorrow is a tough cones course. That is the best thing for me, because if it is too easy, I get nonchalant."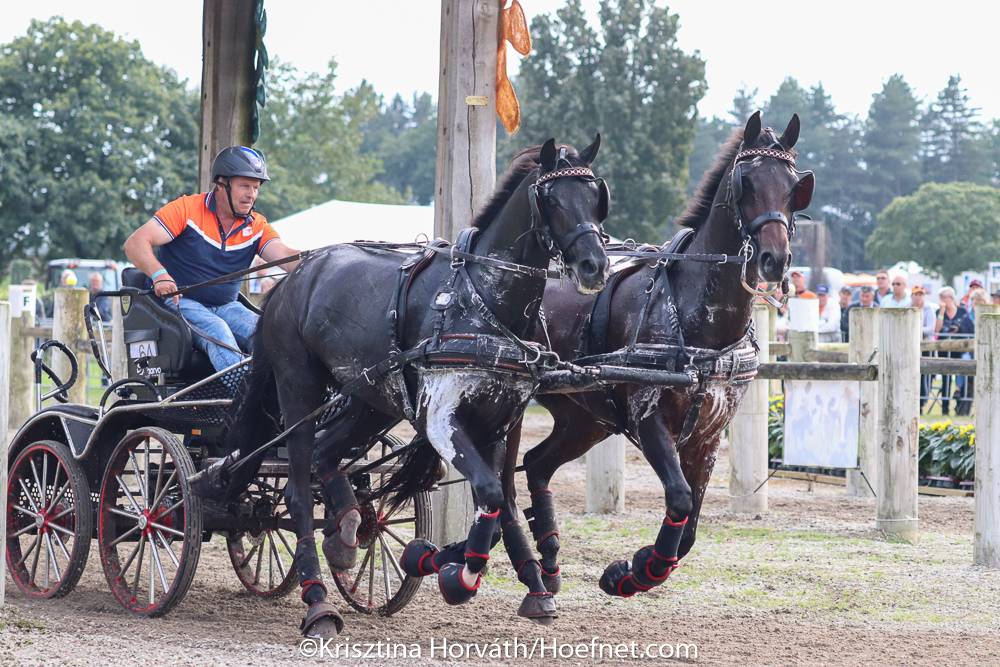 Theo Timmerman
Photo:
Krisztina Horváth
Kansje op brons
As it looks now, bronze is the highest achievable for the Dutch team. For that, the French must be defeated. The Germans and Hungarians drove very strongly and stand on a difference of three balls in the cones. Tomorrow is the reveal.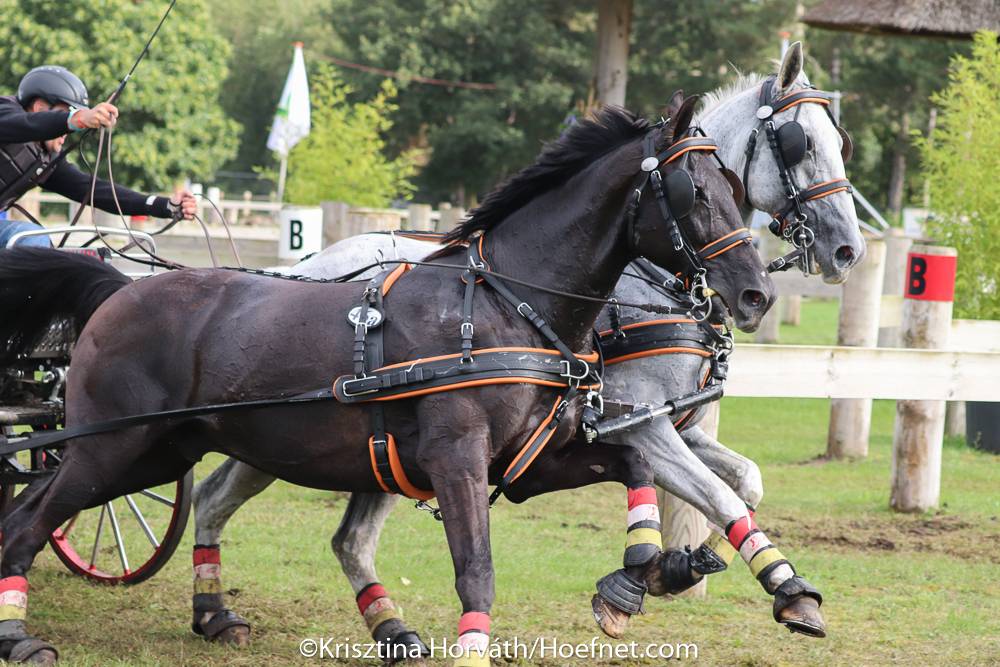 György Fekete was the fastest Hungarian
Photo:
Krisztina Horváth
Copyright reserved. Acquisition without acknowledgment and permission from [email protected] is not allowed.