8 September 2021
World Championships for Pair Horses Kronenberg: 282 Horses inspected
The large field beside the obstacles was a going concern this morning as the horses were brought in hand before the judges panel and veterinarian. In total there were 282 horses that were inspected this morning.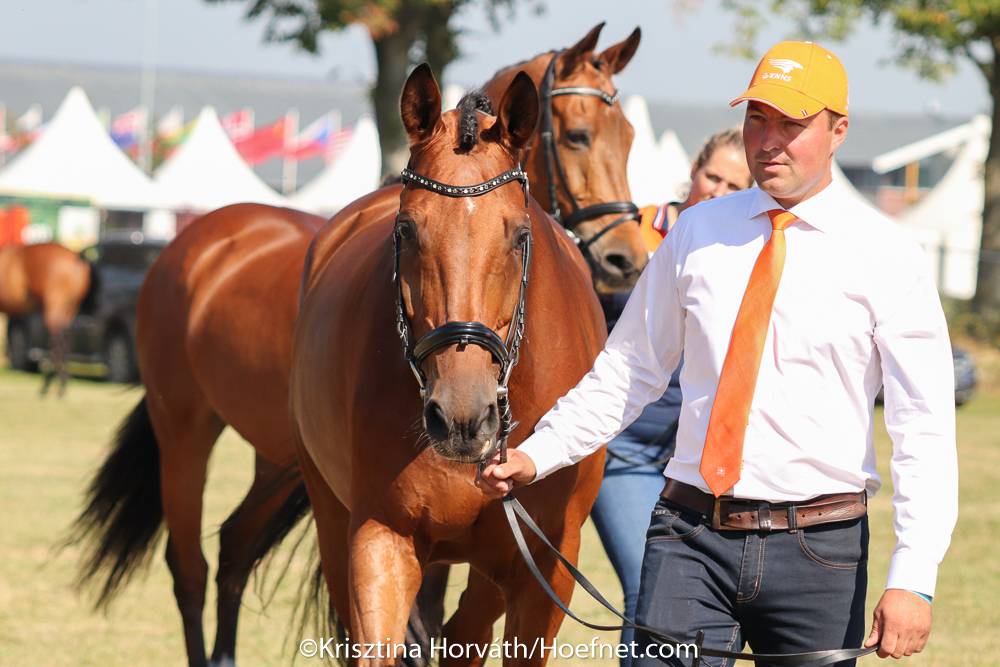 Stan van Eijk
Photo:
Krisztina Horváth
The majority of the horses came through the inspection without a problem and received the nod from the judges to proceed. Unfortunately there were two horses that were 'not fit to compete'. The Polish driver John Szymon's Elegant and Swiss driver Bruno Meier's Carrefiero were both turned away by the jury.
In total there are 97 competitors representing 22 nations and 18 teams that will be vying for team medals. Due to the large number of starts, the dressage will begin bright and early on Thursday morning at 8:15am with the first driver entering the main arena.
Click here for the starting order
Click here for the photo album from the vet check
Copyright reserved. Acquisition without acknowledgment and permission from [email protected] is not allowed.