10 September 2020
World Championships for Four-in-hand horses Valkenswaard 2020: 14 nations and 39 drivers
The closing date for nominated entries for the World Championships for Four-in-hand horses to take place at Exell Equestrian from 7-11 October has passed and the drivers who will be competing for the individual and team medals have been announced.

There are 39 drivers representing 14 countries entered in the World Championships. From these countries there are 11 who will be sending a team to the Championships. In addition to the European countries, teams will also be representing Australia and the United States. The favourite for team gold remains the Netherlands, who will be seeking the top podium spot once again after their 10 World-title winning streak was broken two years ago in Tryon (USA).
Host Boyd Exell is the individual reigning Champion. The five-time World Champion will be challenged by top drivers from the Netherlands, Belgium and Germany. It is sure to be an exciting competition.
In addition to the World Championships, an international two-star competition for pair and four-in-hand horses will also be held. The closing date for entries is 21 September.
The World Championships will not be open to the public, but the entire competition will be broadcasted online.
Visit the website for more information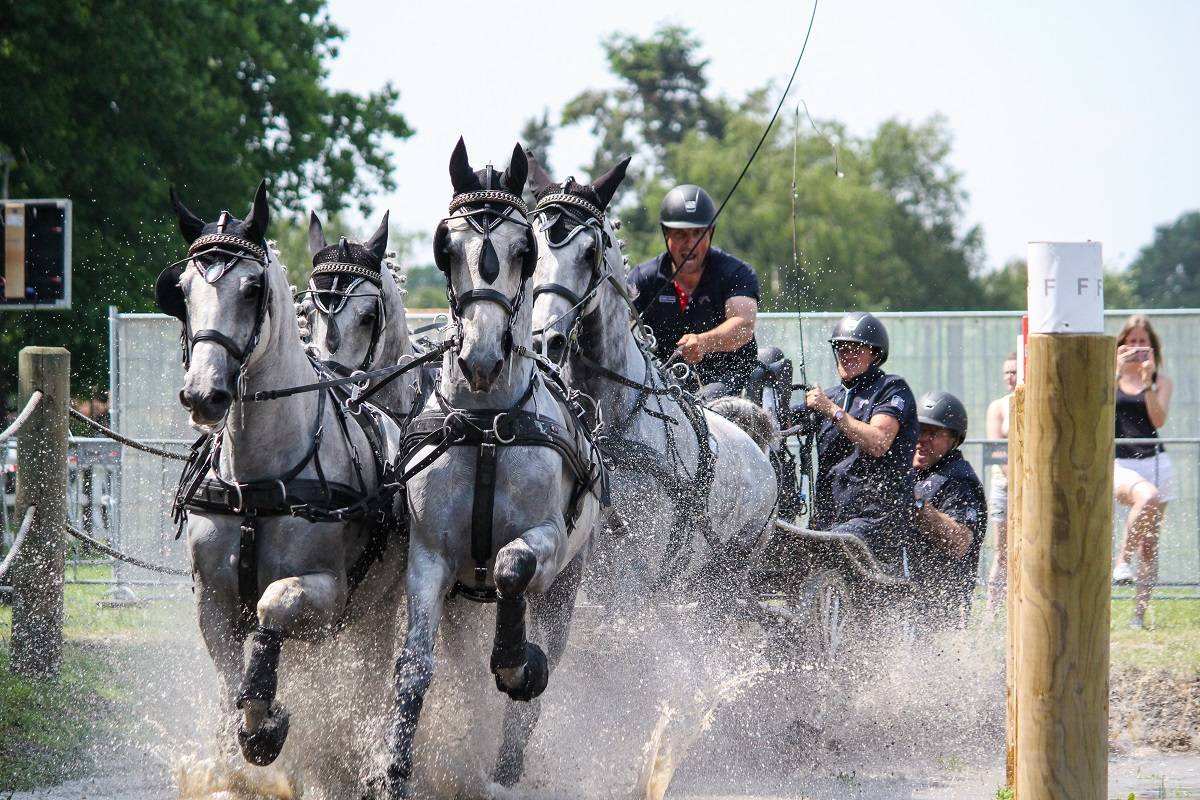 Photo:
Krisztina Horváth
Copyright reserved. Acquisition without acknowledgment and permission from [email protected] is not allowed.