23 June 2019
Pair drivers use Beekbergen as prep for upcoming World Championships
This coming week the international driving competition in Beekbergen (28-30 June) will begin. The organization is already happy with the strong field of competitors who have signed up representing 18 countries. For the pair drivers this will be an excellent opportunity to do some last fine tuning before the World Championships which will take place this September in Drebkau.


With 45 competitors in the pair horse division the drivers will be able to use this show to really measure up the competition. All eyes will be on reigning World Champion and 2018 Beekbergen winner Martin Hölle who will do his best to prolong both titles.
World Champion Officials
Barry Hunter will be responsible for the course design. This experienced international course designer will also be holding this function at the Pair World Championships and was for this reason asked by the organization in Beekbergen to design both the marathon obstacles and the cones course.
In addition, three of the five judges for the World Championships in Drebkau: Joaquin Medina Garcia (ESP), Reiner Wannenwetsch (GER) and Barna Fejér (HUN) will be sitting ring-side. The panel will be completed by Jaap Boom (NED) and Jacob Bendtsen (DEN).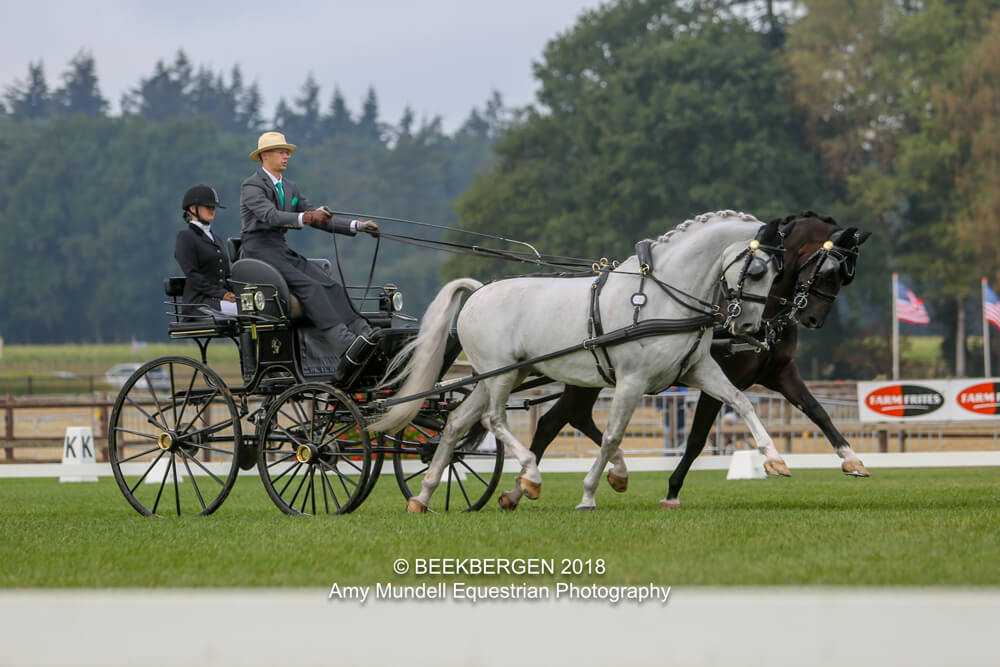 Martin Hölle
Photo:
Amy Mundell
Other divisions
It has become tradition for Beekbergen to also host the para-drivers. This year the competition will count towards the KNHS-Witte Van Moort Para Driving Trophy. Last years winner Francisca den Elzen will once again be attempting to defend her title.
The field of competitors will be completed by the four-in-hand horse division with top drivers such as Christoph Sandmann, reigning World Champion Boyd Exell and last years winner Chester Weber taking part. The Dutch drivers will not only be competing for the international placings but also for the Dutch Championship with defending Dutch Champ Koos de Ronde once again starting as a huge favourite.
Click here for more information.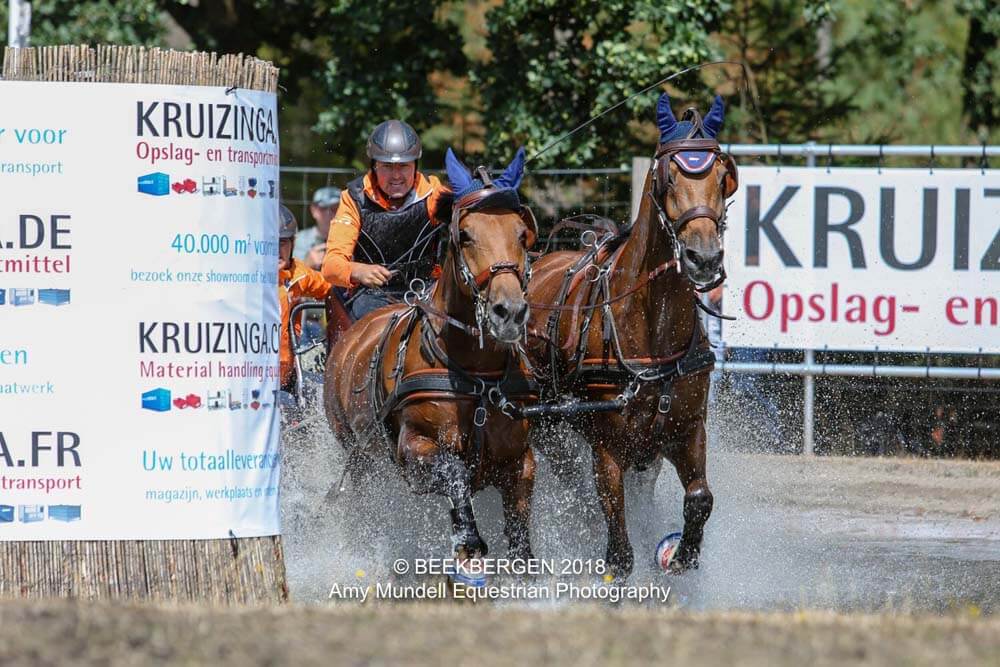 Stan van Eijk
Photo:
Amy Mundell