23 June 2022
World Championships Pratoni is looking for volunteers
Are you an enthusiastic and motivated driving fan and would you like to contribute to the success of the FEI Driving World Championships for Four-in-Hand in Pratoni del Vivaro (Rome) from September 22nd to 25th? Apply now!
The Organising Committee is looking for volunteers for various jobs, from the sport related ones, to the logistic ones, or those related to hospitality and marketing: a multitude of jobs that excludes no one.
To apply, you need to be 18 years old or over by September 1st, 2022. The applications will be evaluated by order of arrival, past experiences in the equestrian world and equestrian events, and the needs of the Organising Committee.
The Organising Committee will communicate the outcome of the request in a timely manner allowing you to organise your trip to Pratoni. The OC can provide accommodation and meals, the travel expenses are for your own account.
Click on this link for all the related info and the application form: https://pratoni2022.it/en/volunteers
Hope to see you in Pratoni!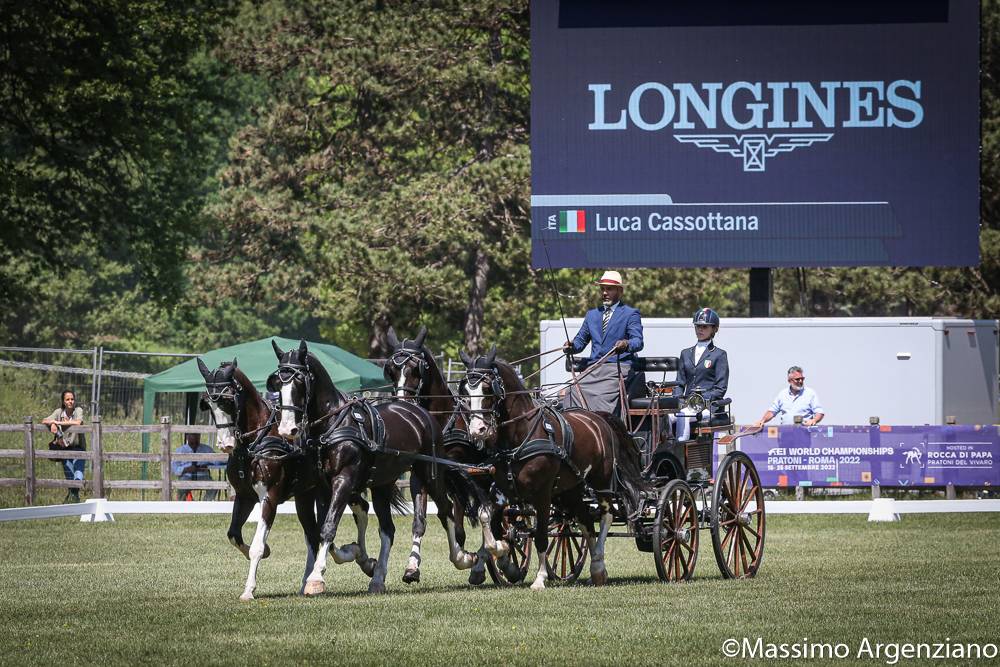 Photo:
Massimo Argenziano
Copyright reserved. Acquisition without acknowledgment and permission from info@hoefnet.nl is not allowed.