21 maart 2015
Johan Jacobs parcoursbouwer CAI-3* in Nebanice (CZE)
Johan Jacobs, the Dutch level 4 course designer delegated to build the 2016 Horse Teams and 2015 Pony World Championships course in Breda, has agreed to cooperate with the organizing commitee of the CAI 3* World Cup Qualifier competition in Nebanice, Czech Republic.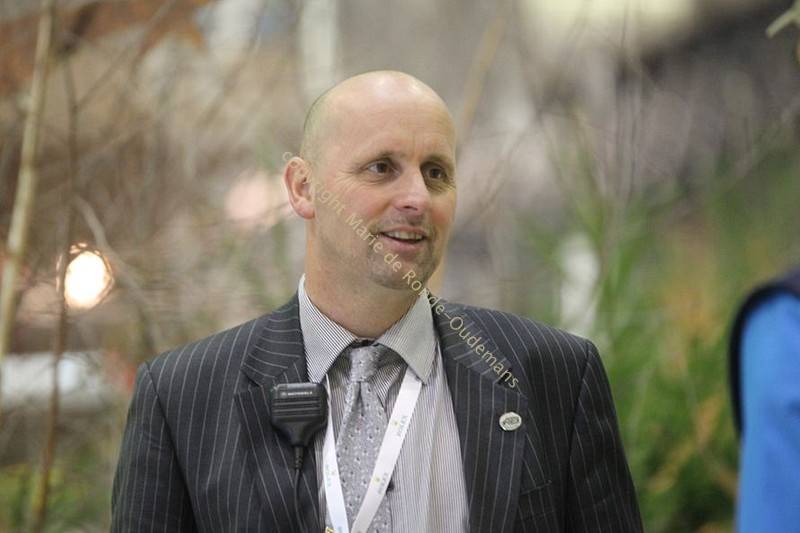 Foto:
Marie de Ronde-Oudemans
Jacobs, who has visited the site conveniently located on the Czech-German border in February, is extremely excited about an opportunity to bring the competition to another level. "The showgrounds and the whole competition area are very well laid out and accessible for the competitors and the spectators, which is great. However, some of the obstacles are past its best years and we have agreed with the organizers to change them. Some of the changes will be visible this year and more will be seen in 2016, a year ahead of the competition's 25th anniversary", says the course designer for whom this will be the first involvement in Eastern Europe.
The competition organizers are serious about the changes. To prove this, they put together a strong team of officials, lead by the Ground Jury President Bert Jambon (BEL). The list of judges includes Anne-Marie Turbe (FRA), Jiri Kunat (CZE), Jaap Boom (NL) and Renate Schroeder (GER). Andrew Counsell (GBR) will act as the Foreign Judge and Jeannie Lane (GBR) as the Technical Delegate.
The competition takes place from July 9th till July 12th . The organizers are hoping to follow the trend of the past years and bring in a good number of team drivers who can get the valuable World Cup Qualifier points. Furthermore, the competition takes place the week following the CAI3 and World Cup Qualifier in Lipica (SLO) from 2 to 5 July, which will be a perfect opportunity for drivers to combined both events.