30 juni 2016
Lipica: Cividini wins dressage
The first dressage day in Lipica was concluded this afternoon with a nice win in the single horse class for Italy's Cristiano Cividini with the 11-year old KWPN-horse Amanno. Under tropical circumstances, the temperatures raised up to 28 degrees today, Cividini put down a good test with the impressively moving gelding. Szilvia Gáspár from Hungary put down the second best score with Argosz.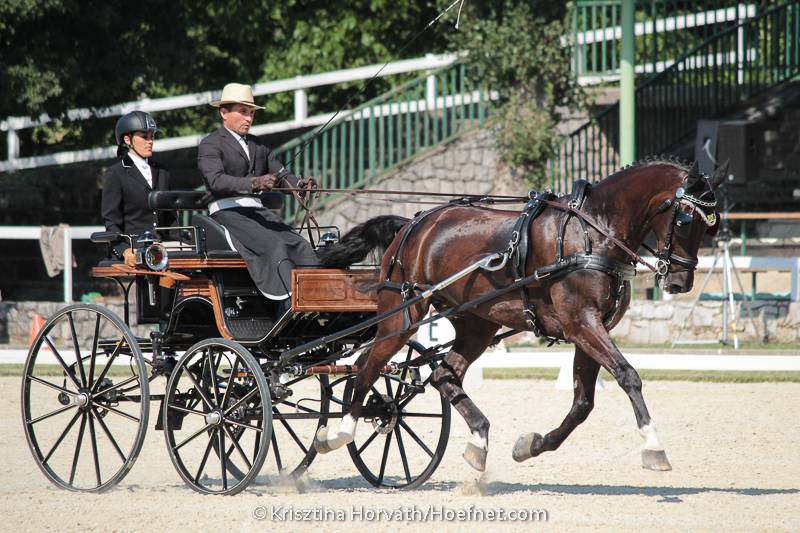 Photo:
Krisztina Horváth
Estonian driver Pille-Riin Roosileht has two horses in competition and put down good performances with both horses. She drove Donald to the third place and finished fifth with Vulcano. Hungary's Katalin Nyul drove Ziezo to the fourth place.
The two-star horse pairs dressage was won by home driver Robert Vrhovnik with his pair of Friesian horses, while Vilmos Jámbor claimed victory in the pony teams class.
Cividini put down a respectable score with the Haflinger Aron L in the single pony class. Karl Cvörnjek uses the competition in Lipica to educate his young ponies in the pairs class and was satisfied with their performances in the dressage.