12 juli 2013
Nebanice: Martin Gössl and Jozsef Dobrovitz in the lead
After the single horses, pony teams and pony pairs entered the arena yesterday for the dressage, today was reserved for the pairs and four-in-hands to show their dressage skills to the five international Ground Jury members. In this World Championship year, the Czech drivers tried to show themselves from their best side and they did. With Martin Gössl, Jiri Nesvacil and Josef Hrouda, the three Czech drivers finished first, second and third. The fourth place went to Raymond Letteboer (NED), ahead of Adrian Kostrzewa (POL). The differences are very small though, which guarantees an exciting marathon tomorrow.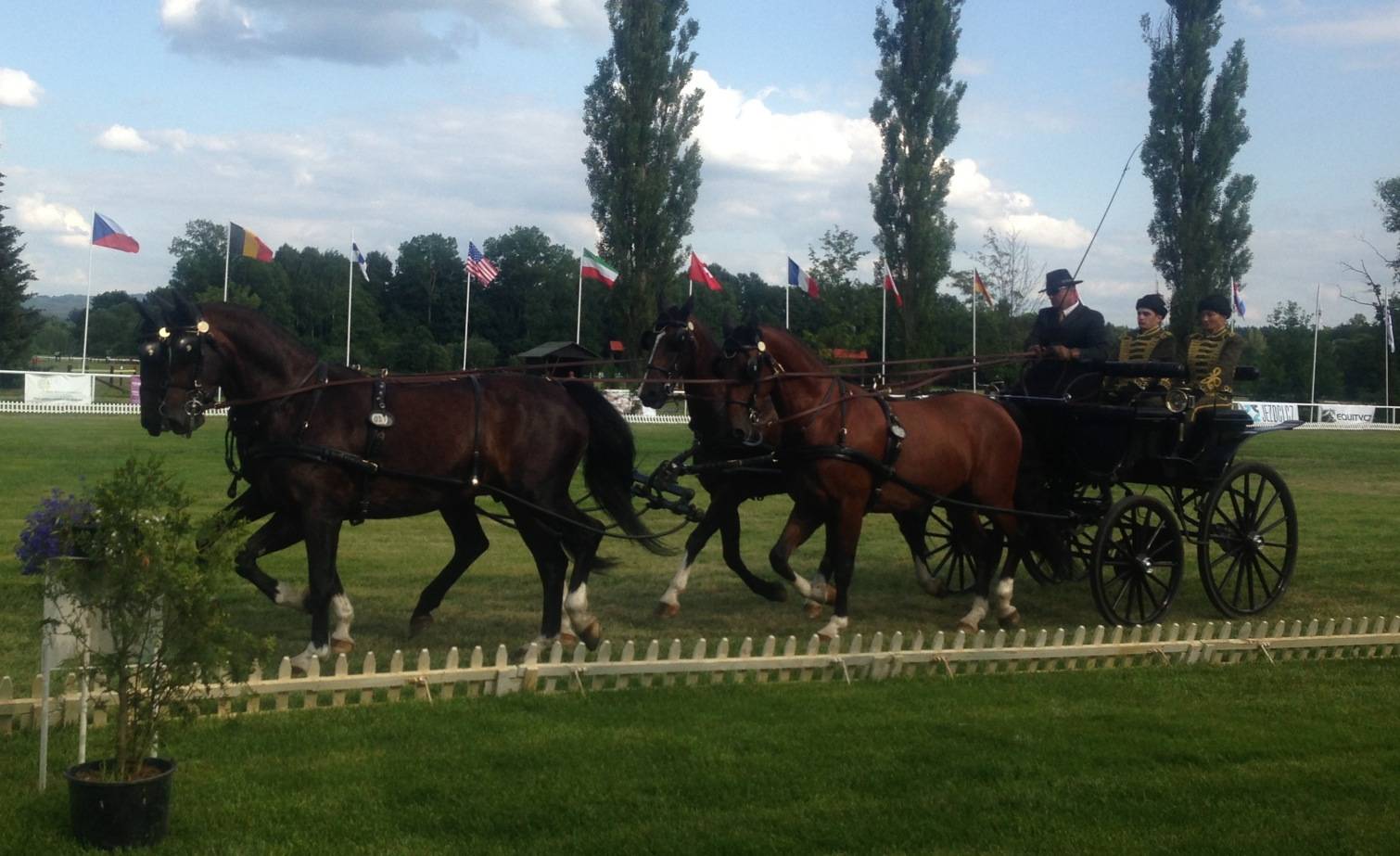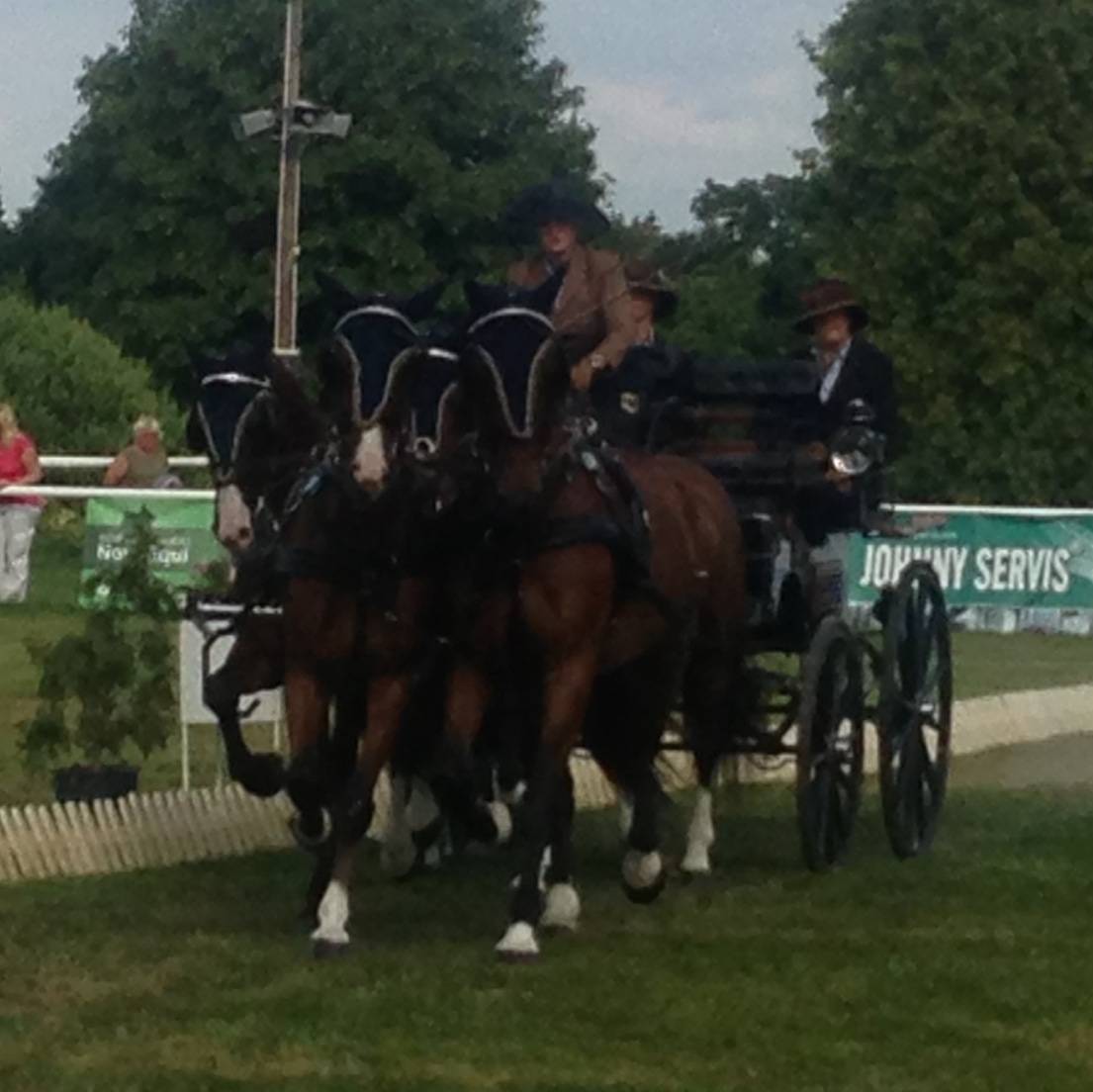 The dressage in the four-in-hand class was won by Hungary's Jozsef Dobrovitz, ahead of successful World Championship drivers Georg von Stein and Michael Brauchle. Mareike Harm put down a very nice performance with her KWPN horses but unfortunately made a mistake in her test which cost her a top placing.
The competitors can expect a heavy marathon tomorrow, which consist of seven mostly technical obstacles.