17 augustus 2010
Warneck en Baackmann Duitse tweespankampioenen
Last weekend the German Pair Championships took place in Biblis. The old Champion became the New Champion. Sebastian Warneck won the national title for the sixth time. The silver medal went to Reinhard Burggraf and the bronze medal was taken by Arndt Lörcher.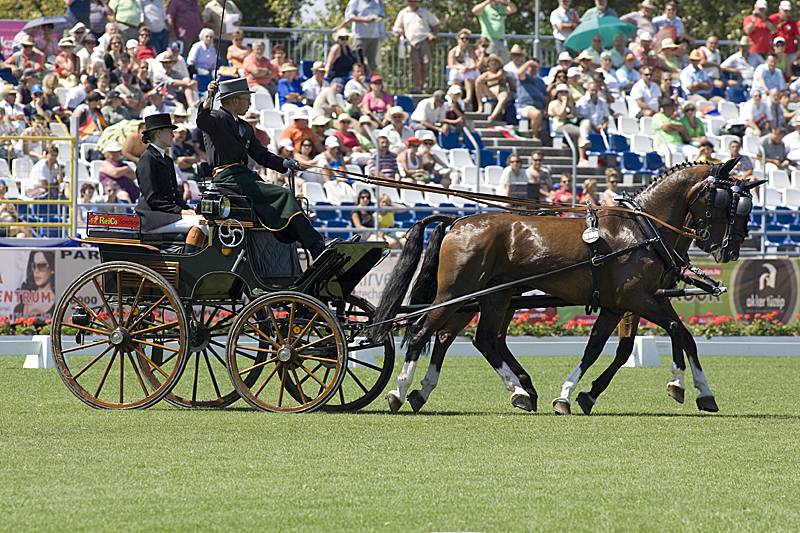 Bei den Pony-Zweispännern ist Dieter Baackmann aus Emsdetten zum ersten Mal Deutscher Meister geworden. In einem spannenden Kegelfahren schlug er den Titelverteidiger Stephan Koch aus Hamburg, der Vize-Meister wurde. Bronze ging an Dennis Schneiders (Petershagen).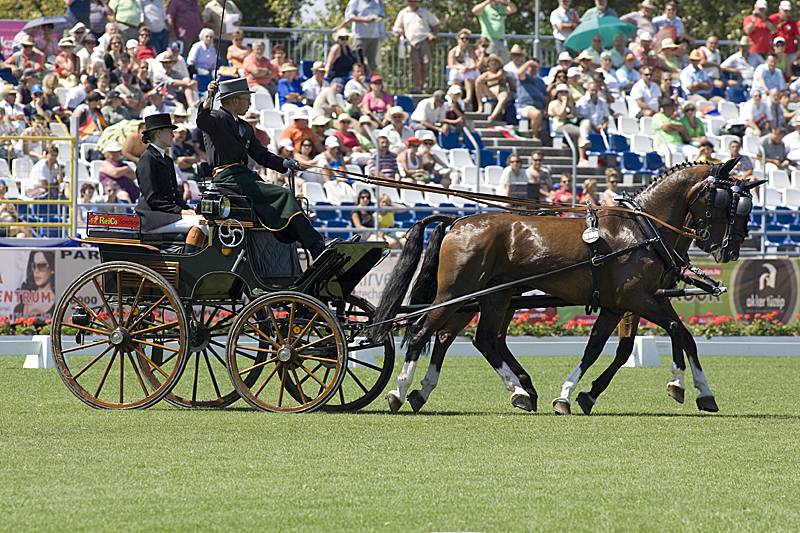 Bij de ponytweespannen behaalde Dieter Baackmann uit Emsdetten voor het eerst in zijn carrière de nationale titel. In een spannende vaardigheidsproef versloeg hij titelverdediger Stephan Koch, die tweede werd. Het brons ging naar Dennis Schneiders.
Bron: Hoefnet.nl
Overname zonder voorafgaande toestemming van de redactie is niet toegestaan.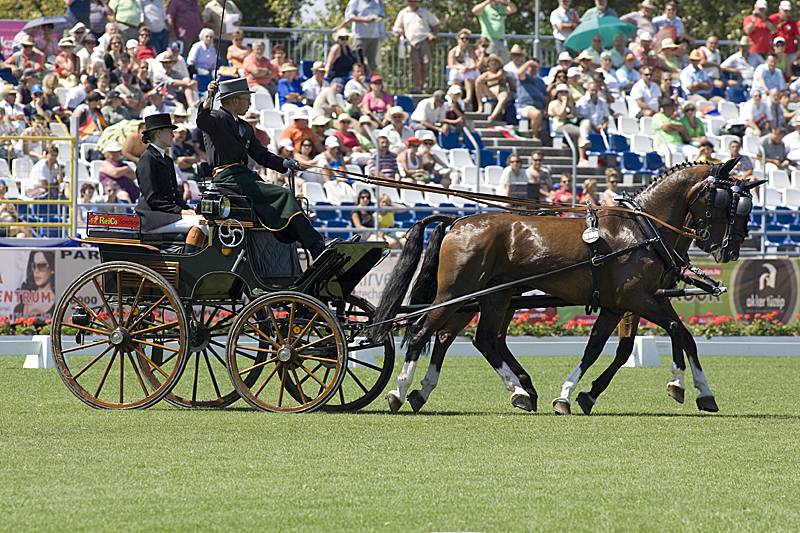 In the pony pairs class Dieter Baackmann won the National Title for the first time. In an exciting obstacle driving competition he beat title defender Stephan Koch who came second. The third place went to Dennis Schneiders.