1 juni 2010
Werner Ulrich spant om
Das CAI in Altenfelden AUT ist immer für Überraschungen gut, dieses Jahr erwartet uns eine aus der Schweiz!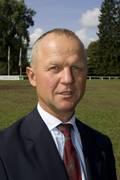 De voormalige twee-en vierspan Wereldkampioen start in Oostenrijk met het paard Felino van de Zwitserse Lilian Luggen. Luggen raakte bij een ongeval in Bern een aantal weken geleden geblesseerd en zag hierdoor haar kansen op een WK-startplaats in rook op gaan.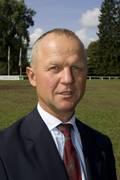 The former Pair and Four-in-Hand World Champion will start in Austria with the horse Felino of Swiss driver Lilian Luggen. Luggen got injured several weeks ago in an accident in Bern and hereby lost her chances to a starting place at the World Singles in Pratoni at the end of July.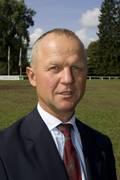 Der ehemalige Zwei- und Vierspännerweltmeister Werner Ulrich wird in Oberösterreich bei den Einspännern an den Start gehen. Werner Ulrich wird das Pferde Felino von Lilian Luggen einsetzen, für Lilian Luggen war die Saison nach dem Unfall in Bern zu Ende.
Quelle: Fahrsport-aktuell.ch