25 April 2015
Concours d'Elegance in Aachen
In het kader van het concours d'elegance komen op zaterdag 30 en zondag 31 mei 23 prachtige authentieke rijtuigen uit Duitsland, België, Nederland, Zwitserland en Luxemburg naar Aken waar zer bewonderd kunnen worden op zowel het concoursterrein als in de stad.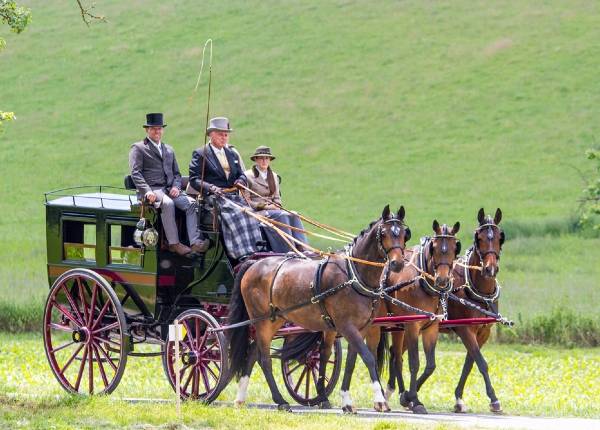 Siegward Tesch is making this journey through time possible. The long-term partner of the CHIO Aachen collects the historic carriages and has made them available to the public in a museum for carriages, called the "Coach House", in Wiehl, Germany. Furthermore, one is planning to exhibit selected carriages from this unique, private collection at the showgrounds of the Aachen Soers during the "World Equestrian Festival Aachen 2015".
Deze rit door de tijd wordt mogelijk gemaakt door Siegward Tesch. De CHIO-partner sinds jaren verzamelt authentieke rijtuigen en heeft een museum in het Duitse Wiehl. Het is de bedoeling dat een selectie van deze rijtuigen op het concoursterrein van het CHIO Aken 2015 tentoongesteld worden.
Op zaterdag 30 mei presenteert de stoet zich in het centrum van Aken, op het marktplein, van 13.30 tot 15.00 uur. Vanuit Nederland zijn Reinier Brummelkamp, Gerwin Knippenborg en Geert Bongers voor deelname hieraan uitgenodigd.