21 July 2018
Aachen 2018: Jump & Drive win for Benjamin Aillaud & Team
The French four-in-hand driver Benjamin Aillaud (FR), along with top eventer Michael Jung (GER) and show jumper Denis Nielsen (GER) formed the winning team in the spectacular Jump & Drive show-competition in the packed main stadium in Aachen. In second place was Voutaz and Chester Weber and his team claimed third place.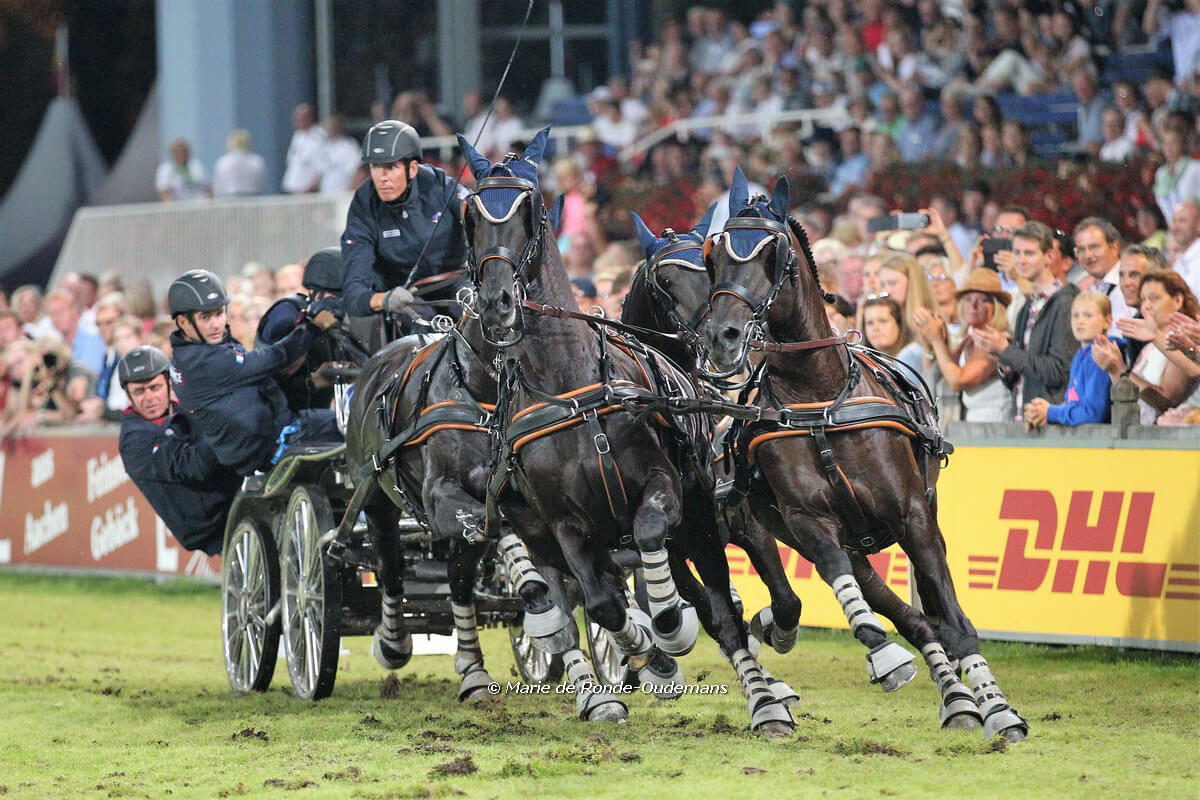 Benjamin Aillaud
Photo:
Marie de Ronde-Oudemans
Koos de Ronde had his new indoor team of Lipizzaner horses with him for the first time, but was just not able to repeat his great marathon performance from earlier in the day. British riders Sarah Bullimore and Harry Charles rode their eventing and show jumping courses respectively, and and despite his best effort, Koos' team still lacked a bit of experience needed for the win.
Benjamin Aillaud had a team of black Lipizzaners with him and thanks to super rides from Jung and Nielsen and with the very enthousiastic and loud support from the spectators he clinched the win for the team.