18 July 2017
Aachen: Green light for all horses
All 125 horses from the 25 four-in-hand drivers who will compete in the Nations Cup during the CHIO Aachen have passed the first horse inspection and are ready to compete! The horses were observed by the veterinarians and the international Ground Jury, composed of Dr. Klaus Christ (GER), Anne Marie Turbé (FRA), Pia Skar (DEN), Jan Erik Pålsson (SWE) and Zsuzsanna Mihok (HUN).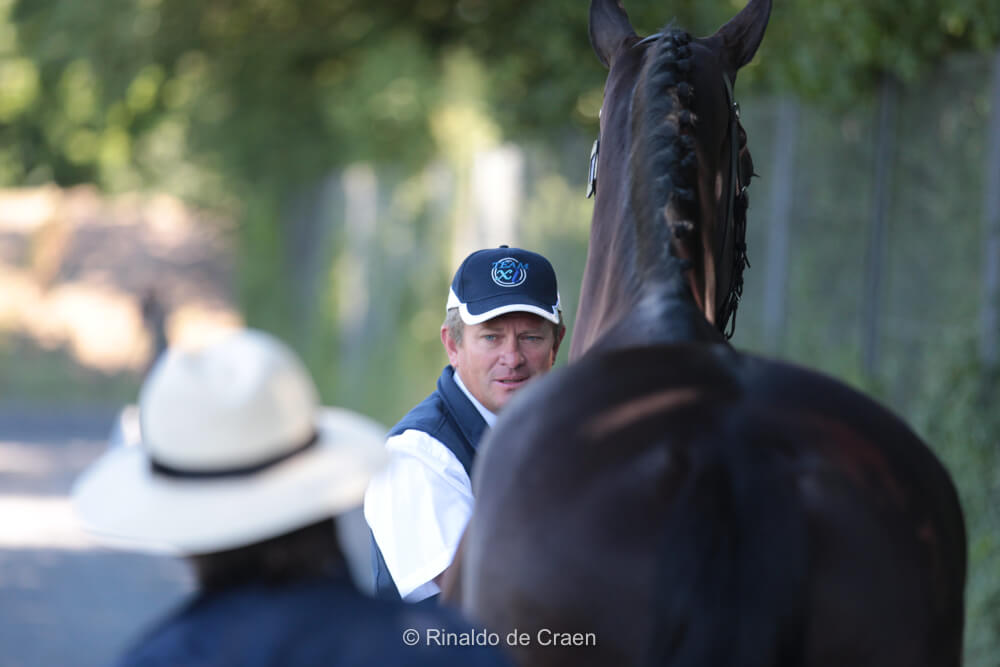 Boyd Exell
Photo:
Rinaldo de Craen
The draw is at 13.00 after which the starting orders for the dressage will be available. The four-in-hand drivers will start on Wednesday from 13.00 hrs. in the warm up dressage test. From 10.00 hrs. on Thursday, the drivers will start in the official dressage test, which counts for the individual and team classification.
Koos de Ronde joins Lavazza Prize on Saturday evening
Koos de Ronde received a last-minute invitation several days ago and will join the spectacular extra class on Saturday evening in the Main Stadium. Six four-in-hand drivers have brought an extra team of horses with which they will compete in the combined Eventing-, Jumping and Driving Competition. There is a prize pot of no less than € 30.000 for the riders and drivers. Each member of the winning team receives a prize of € 2500. Besides Koos de Ronde, Boyd Exell (AUS), Georg von Stein (GER), József Dobrovitz (HUN), IJsbrand Chardon (NED) and Chester Weber (USA) are also invited for this Class.
Click here for the starting orders and results