4 August 2017
Beekbergen: Martin Hölle claims victory in the Dressage
All eyes in Beekbergen were set this morning on Hungary's Martin Hölle, who drove a very good test under the changing weather circumstances. The international Ground Jury led by Jaap Boom (NED) unanimously rewarded the performance of the talented driver and his KWPN horses with the first place.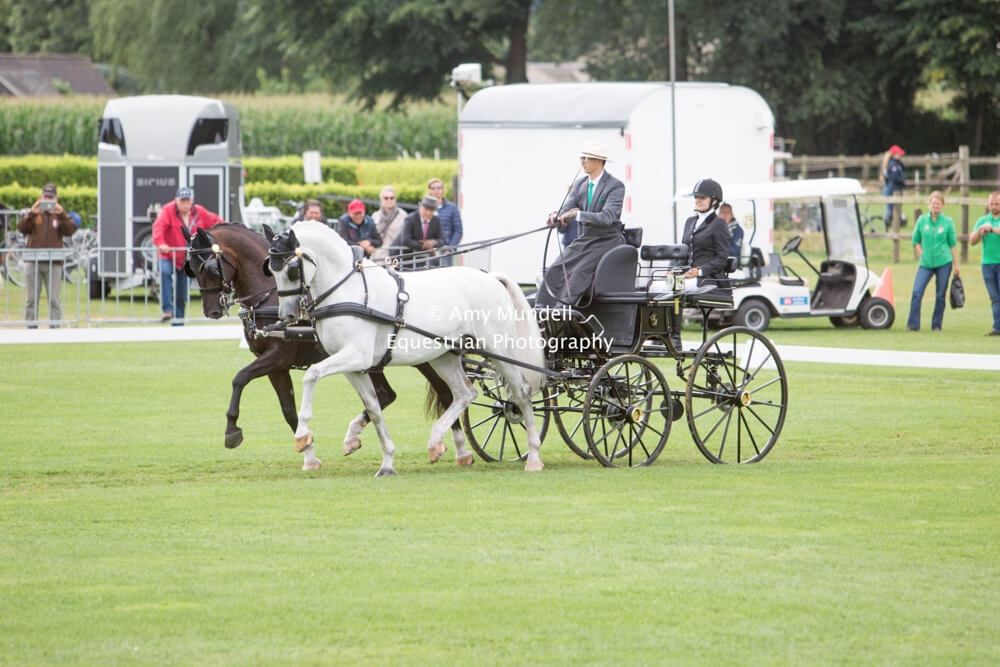 Martin Hölle
Photo:
Amy Mundell
Hölle herewith pushed the leader in the standings after yesterday Gerald Rössler to the second place. Bronze medallist at the German Championships Lars Schwitte finished in third place. Tom Engbers on the eighth place put down the best Dutch performance.
Beekbergen is the last observation competition for many nations, including the Netherlands, to select their competitors for the World Pair Driving Championships in Lipica, Slovenia, from 20th to 24th September.
This afternoon, the dressage arena is reserved for the para drivers and the four-in-hand drivers. All competitors will compete in tomorrow's marathon with seven obstacles, designed by Hungarian Level 4 Course Designer Gábor Fintha (HUN), who is also responsible for the courses in Lipica.
Click here for the stating orders and results.