12 June 2017
Bill Murray's Adventure Day in Lipica
American film actor and comedian Bill Murray experienced the adrenaline of marathon driving during his visit to Lipica Stud Farm – the venue of the FEI World Driving Championships 2017. With a pair of white Lipizzaner horses and with the help of Lipica's drivers, Murray drove several exciting laps with a marathon carriage.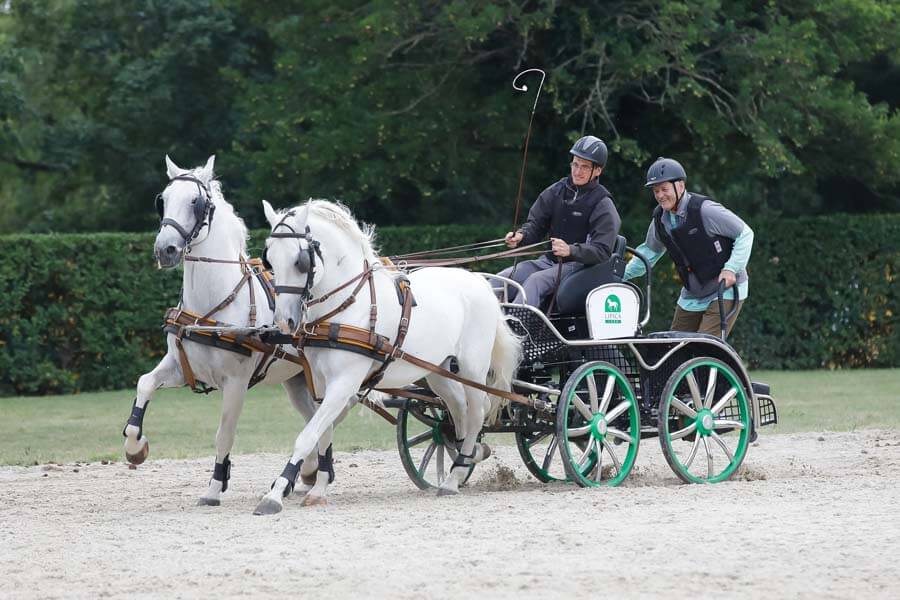 Photo:
Kobilarna Lipica / Mediaspeed
The invitation to embark on this daring drive was the first surprise for him, but he accepted it immediately, and he experienced the power of the Lipizzaners in "full battle gear". As such, on June 7th, he became "a predecessor" to the American national team that is coming to Lipica this September, to the FEI World Driving Championships for Pairs.
This global comedic legend experienced the exceptional and adrenaline packed atmosphere that we can expect in Lipica from 20 to 24 September, when there will be around 65 drivers from 20 nations with over 200 top horses competing for the FEI medals.
The American actor was also very impressed by the performance of the Lipizzaners, when they performed spectacular jumps of the school above the ground to the rhythm of the music from the film Ghostbusters, which made Bill Murray a household name. This visit was very fruitful, as Bill Murray also became a godfather to Lipica's this year's first-born filly Slava.
Click here for more information about the FEI World Pair Driving Championships