3 December 2016
Budapest: Koos de Ronde wins first competition
Koos de Ronde has started his World Cup season very well by winning the first competition of the FEI World Cup™ Driving in Budapest on Saturday evening. De Ronde finished with quite an advantage to Belgium's Edouard Simonet and home driver József Dobrovitz.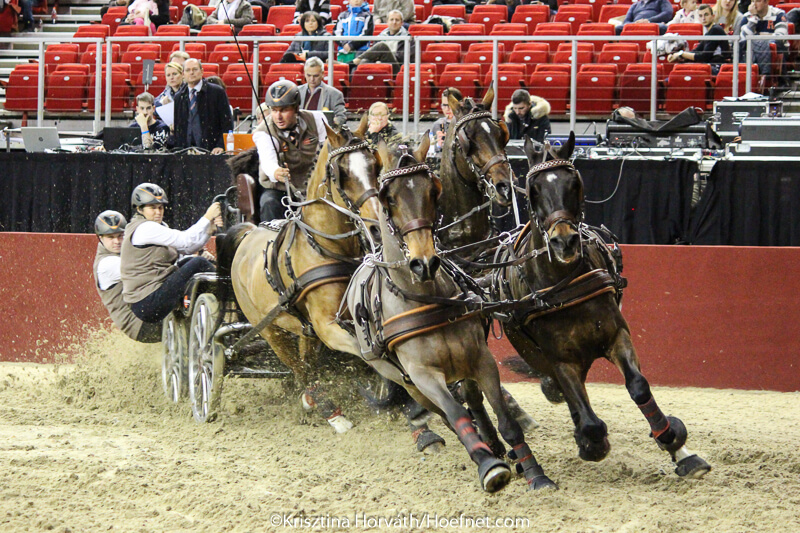 Koos de Ronde
Photo:
Krisztina Horváth
In the first round, the bronze medalist of the World Championships in Breda picked up a ball because his left leader horse stayed behind. In between the two rounds, Koos decided to change his bit, which resulted in a clear round and a 19 second lead to Simonet. The Belgian driver drove his team of horses safe through the course in the Lászlo Papp Arena, where the spectators unfortunately not all had stayed after the show of the Spanish Riding School in Vienna.
Koos de Ronde will start last in the FEI World Cup competition on Sunday, in which the top three will qualify for a shortened course. The times of both rounds are counted together to decide the final results.