26 September 2019
Bram Chardon nominated for FEI Best Athlete award
Every year the FEI gives out a number of prestigious awards. On 19 November they will once again be making the presentations in Moscow. The award for 'best athlete' is given to a sporter who has achieved exceptional results and brings the sport to a higher level. European Champion and World Cup winner Bram Chardon is one of the nominees.

Four-in-hand driver Bram Chardon is happy with his nomination 'It is 100% an honour for not only me, but for the entire driving sport. This past year was a good year. I was the youngest winner of a World Cup ever and also European Champion. But there are many champions across the entire equestrian sport so to be selected is extremely special.'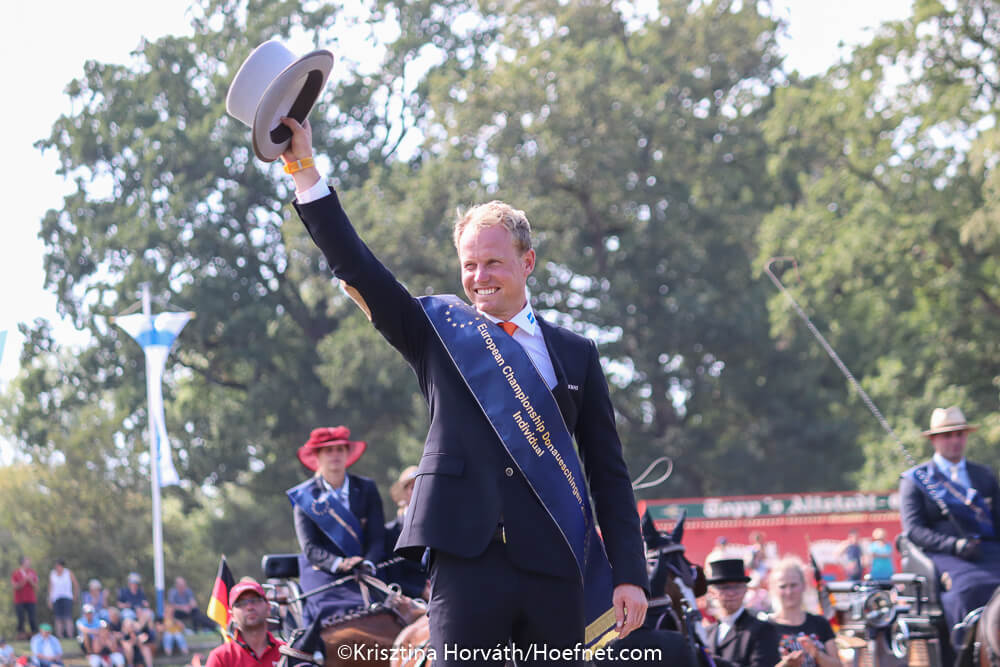 Bram is the only driver to be nominated and he is joined by a row of international top riders who are also nominated. The winner will be selected in 50% by a judges committee from the FEI and 50% through the public You can vote until 7 October here.
Click here for more information on the awards and judges.
Copyright reserved. Acquisition without acknowledgment and permission from [email protected] is not allowed.