9 July 2015
Breda: Record number of entries for the World Driving Championships for Ponies
This past Monday, July 6th was the closing date for 'principle entries', the first declaration for the FEI World Driving Championships for Ponies which are being held September 2-6 in Breda, the Netherlands. A record 98 competitors from 15 different countries have put their names forward for the competition.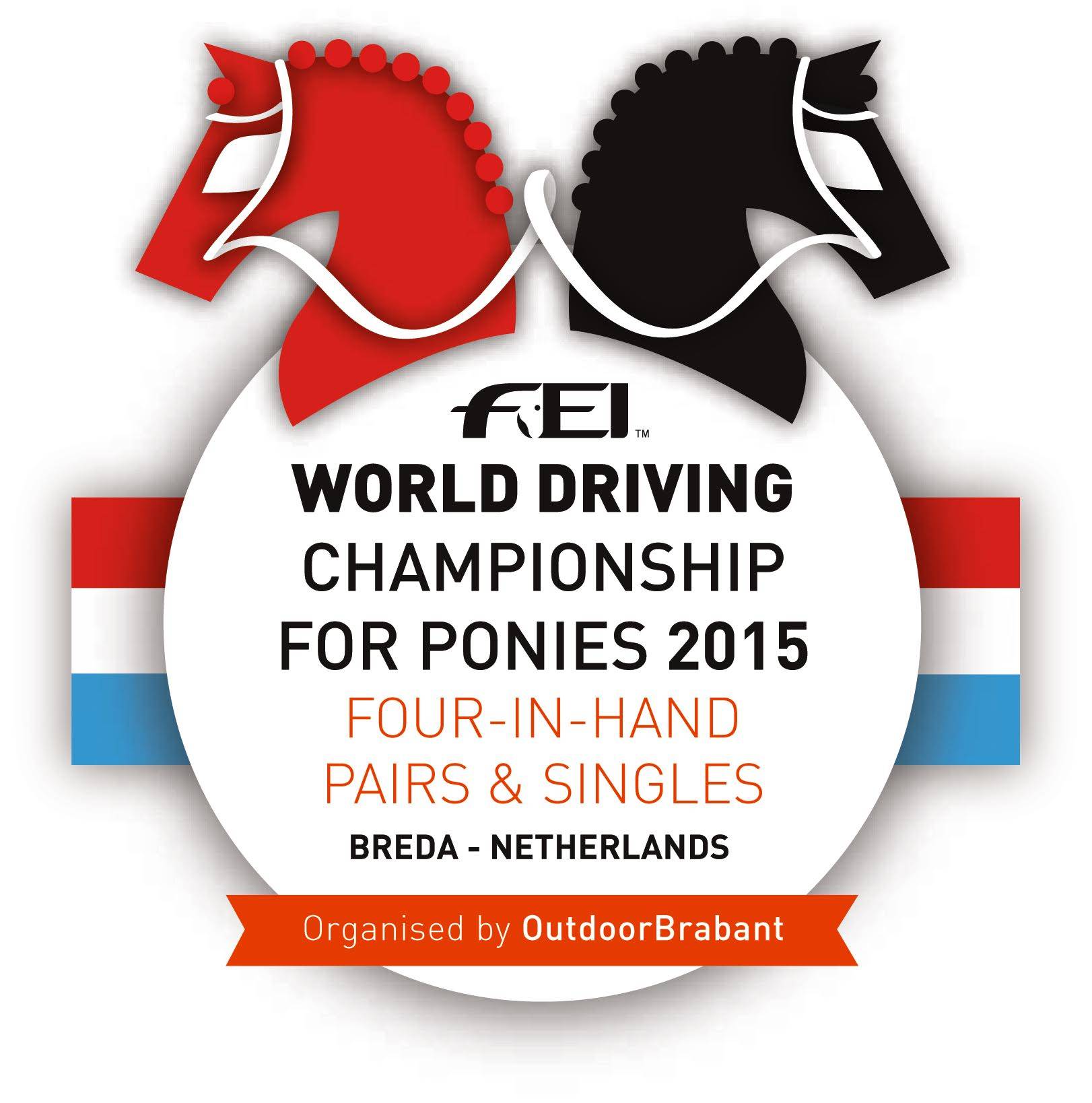 "We are incredibly happy with huge interest," tells John de Vos, tournament director of Outdoor Brabant and head of the organization that is responsible for the World Pony Driving Championships in 2015. "To compare: in 2013, 67 drivers took part in the World Championships in Pau, 77 in 2001 and 89 in 2009 in Greven. That says something about the sport, but also over our event."
The following countries will be sending a team which will consist of (minimum) two singles, two pairs and one four-in-hand:
Belgium
Denmark
Germany
France
Great Britain
Hungary
Italy
The Netherlands
Austria
Sweden
Switzerland
In addition, individuals from the following countries will be competing:
Estonia
Finland
Poland
United States of America
On August 6th, the nominated entries will close and the final entry list for the World Driving Championships for Ponies will be announced. It is expected that the reigning World Champions Bram Chardon (NL pony four-in-hand), Ewoud Boom (NL pony pair), and Martin Hölle (HUN pony single) will be on the list.
In conjunction with the World Championships, a national competition for four-in-hand horses will be held during Outdoor Brabant. Competitors from seven different countries will take advantage of this chance to familiarize themselves with the grounds that will host the World Championships for Four-in-hand horses in 2016.