22 June 2019
British National & Para Championships 2019 in Bywell
The 2019 British Carriagedriving National Championships and Para Drivers Championships are to be held at Bywell, Northumberland from 29th August to 1st September.
Bywell hosted its first driving event in 2018 and gathered huge praise from competitors, helpers and visitors alike.
Patti Atkinson, Organiser, said: " We must have got something right to be invited to host the Championships. It is a great honour."
Competitors qualify at events throughout the year for the chance to be crowned Champion in their class.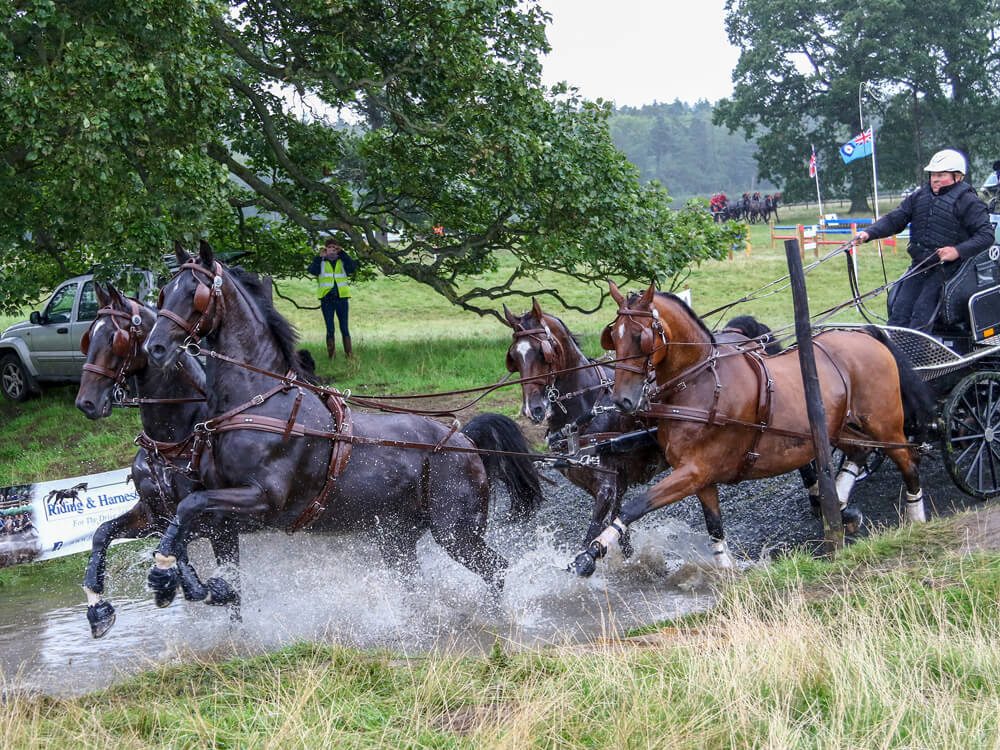 Geoff Brown at Bywell 2018
Photo:
Nina Edminson