3 April 2020
CAI Beekbergen possibly later in the season
The organizing committee of the CAI Beekbergen has decided that it is much more sensible for all parties involved to refrain from organizing the CAI3* and the Dutch four-in-hand Championships on its original date from June 25th to 28th, 2020.
The OC is consulting the FEI and the Dutch equestrian federation to find a new date in August 2020. Unfortunately the FEI is currently unable to allocate new dates for events because of the unclear situation caused by the corona crisis.
Safety and health are paramount and as soon as the organizing committee has more information, this will immediately be communicated immediately.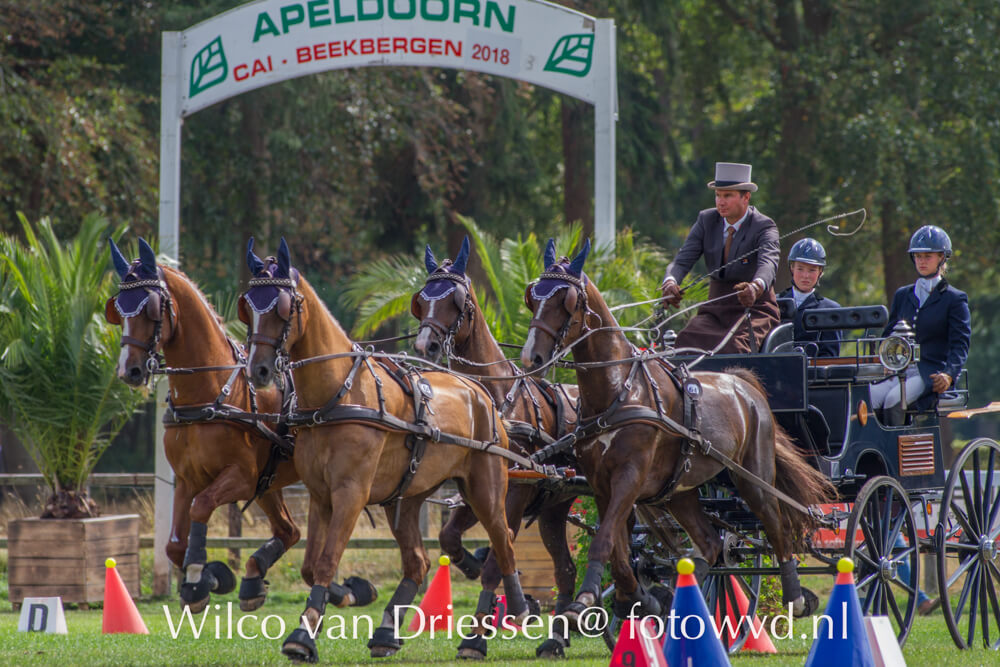 Photo:
Wilco van Driessen