2 July 2017
Chablis: Wet but wonderful
With 95 starts, the two-and three-star competition in Chablis, France, was by far the most popular competition last weekend. Although the weather conditions were extremely wet, the event offered wonderful driving sport. The footing of the dressage arena remained perfect throughout both dressage days. The marathon was very heavy due to the severe rain fall, but the nice and fluent cones course on the sand footing resulted in a fair ending of the competition for all.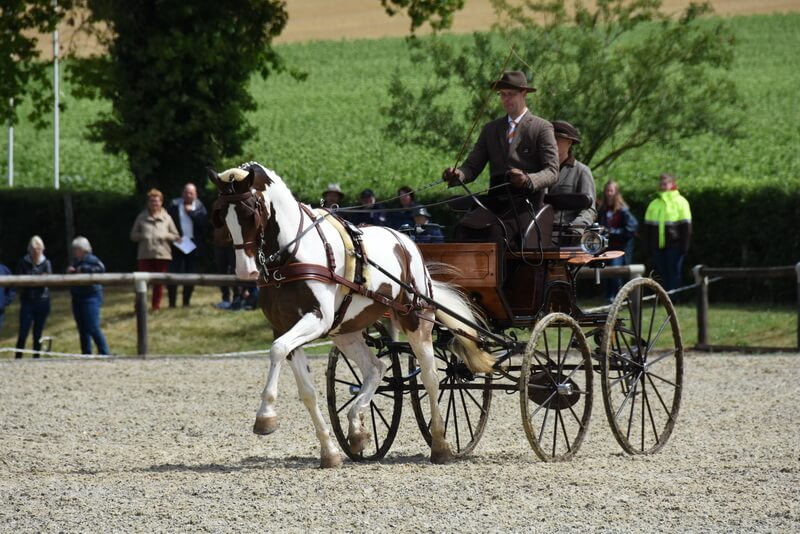 Rudolf Pestman
Photo:
Esther Klok
Horses
The 3* Single Horse Class was won by Dutchman Rudolf Pestman, ahead of Organiser Marion Vignaud and the young Swiss driving talent Stefan Ulrich.
Jozsef Dibak claimed victory in the 3* Horse Pairs Class thanks to his clear cones round. Franck Grimonprez was in the lead after dressage and marathon, but dropped to the second place after knocking down two balls in the cones competition. Frederic Bousquet finished in third place.
Italy's Gianluca Addondi won the 2* Single Horse Class, while Axel Mancaux was by far the best driver in the 2* Horse Pairs Class.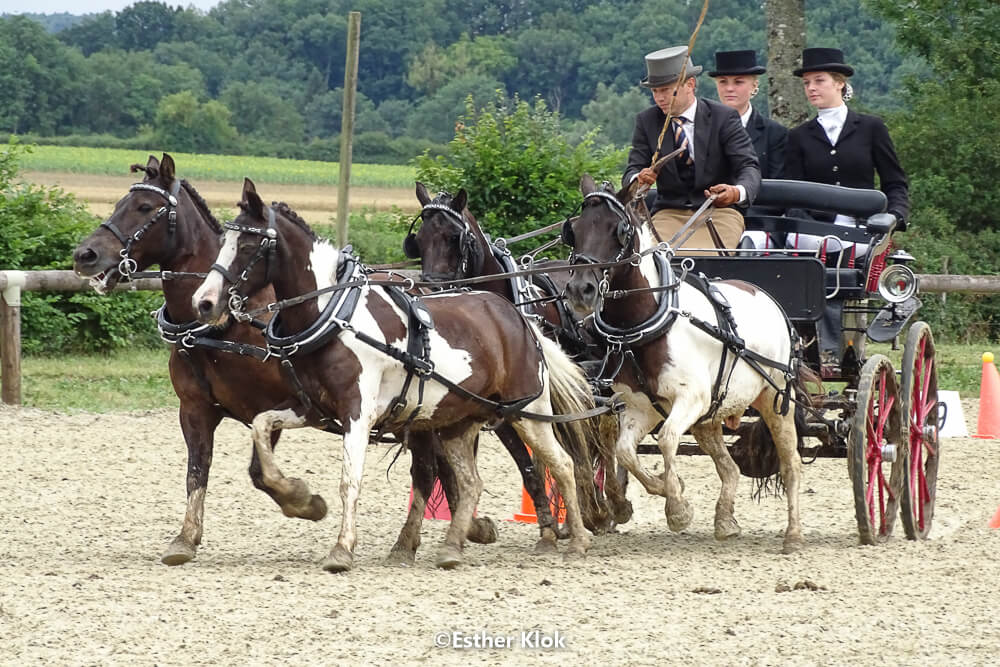 Aart van de Kamp jr.
Photo:
Esther Klok
Ponies
Flying Dutchman Aart van de Kamp jr. won the marathon in which he left his strongest opponent Nicolas Clair far behind. The difference between Clair and Van de Kamp was only 0,44 penalty points after dressage and marathon, but Van de Kamp put the pressure on even more in the cones by only adding a few time penalties to his score. Clair could not take the pressure and knocked two balls down, which dropped him to the second place. Marco Perinotto finished in third place.
Dressage winner Karine Poentis won the Pony Pairs Class with a big advantage to her compatriot Louise Fillon. Rodinde Rutjens came third.
Claire Lefort won the dressage in the Pony Single Class and did not give away her lead anymore. She won with six points difference to Belgium's Sebastian Pallen and Sweden's Karin Söderqvist.