5 November 2017
Daniel Naprous wins wild card for Olympia
Daniel Naprous claimed victory at the 2017 British Masters that took place today at Bury Farm, and in doing so won the wild card spot for the World Cup for four-in-hands at London Olympia December 14-16th.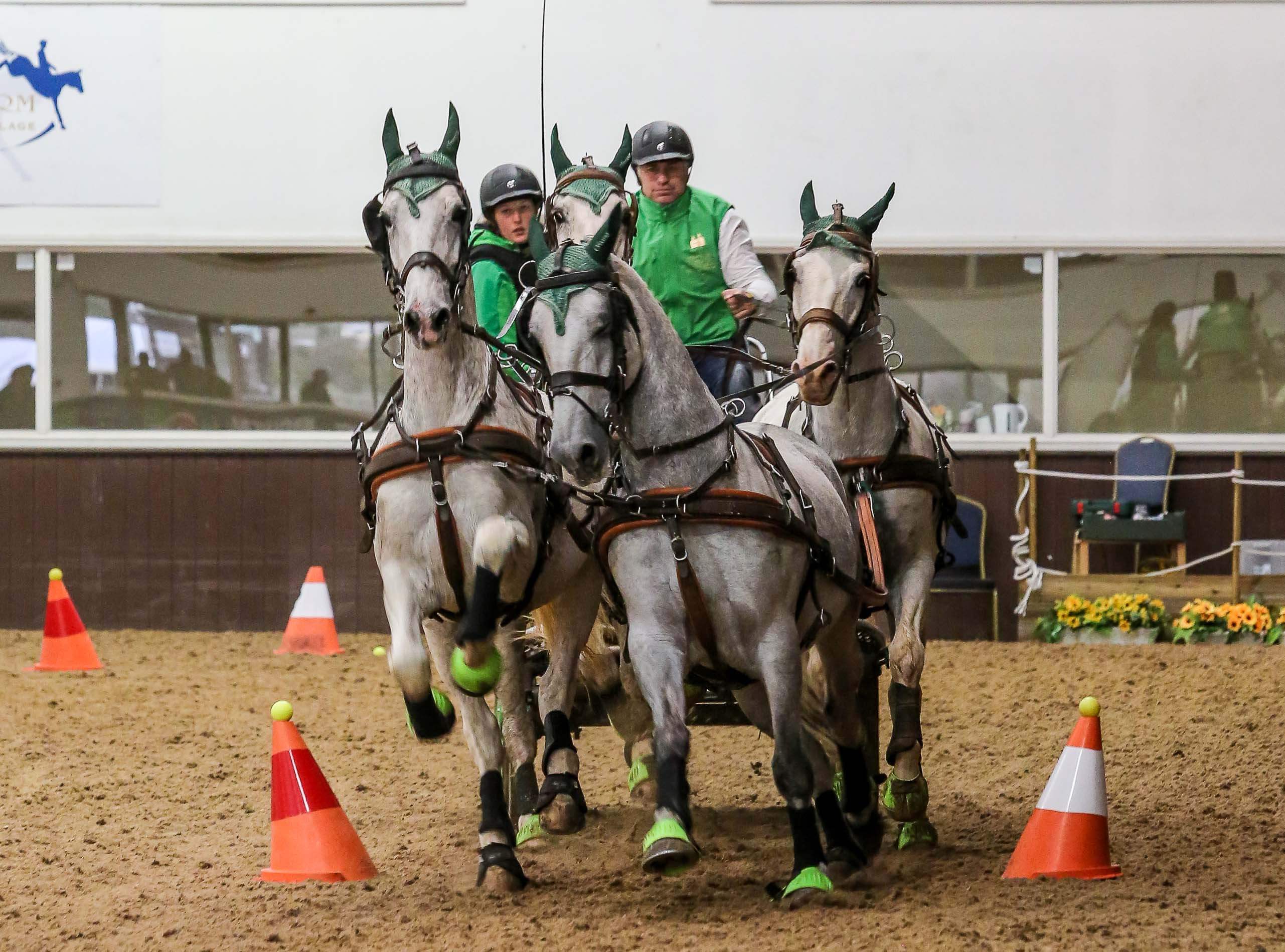 Dan Naprous
Photo:
Swingletree Photography
The competition was close, but challenger Dick Lane unfortunately missed a gate and in doing so lost out on his chance at winning that much-wanted starting ticket.
Daniel Naprous will be competing at London Olympia against Koos de Ronde, IJsbrand Chardon, Chester Weber, Glenn Geerts, Benjamin Aillaud and Boyd Exell, (who has received a wildcard from the organization). The first competition will be held on Friday December 15 at 12:30pm* and the World Cup is planned for Saturday December 16th at 6:45pm*
The Extreme Driving division which is scheduled on the afternoon of Thursday December 14th does not count towards the World Cup.
Click here for more information on the FEI World Cup Four-in-hand
*) English time