9 February 2014
Derby Quebec has started!
The famous Derby St-Hubert takes place this weekend in Quebec, Canada. The derby is a indoor marathon type competition in the snow. The first round took place on Saturday afternoon, the second round was scheduled for Saturday night at which the drivers were 'treated' to a spectacular light show.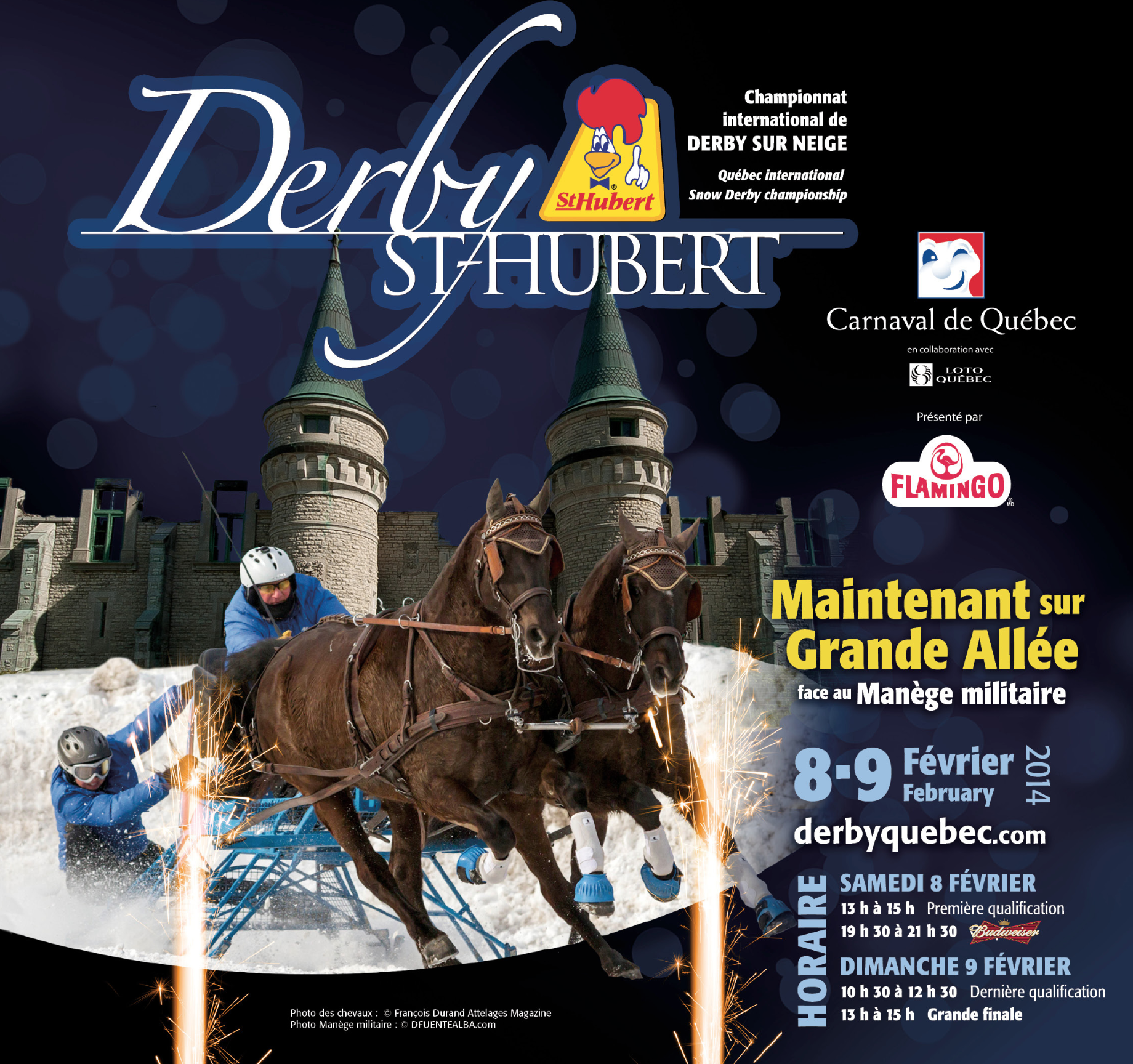 For the first time this year, the Derby takes place on a big square in Quebec city centre. The last qualifier is on Sunday morning and the best 15 drivers will compete against each other in the Final on Sunday afternoon.
The organisation expects over 20.000 spectators which is very unique for a driving event in Canada.
The best drivers from Canada, amongst which Eugen Hug, will compete against US driver Jimmy Fairclough, Dutch driver Gerard Paagman and many others.