31 July 2013
Eleven marathon obstacles in Breda
The international driving event in Breda, which will take place from 5 to 8 September at the site of the Prinsenhoeve Estate, will this year not only host the four-in-hand competitions, but will also welcome international pony single and pony pair drivers in order to prepare for the 2015 FEI World Driving Championships for Combined Ponies.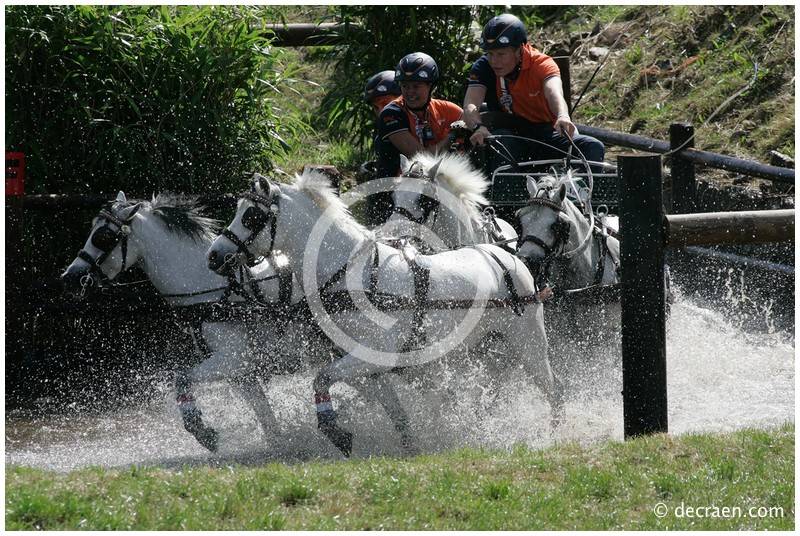 Especially fort his occasion, international World Championship Course Designer Johan Jacobs has designed three extra marathon obstacles, which will only be driven by the pony drivers.
There will be a total of 11 beautiful marathon obstacles at the Prinsenhoeve. The three extra obstacles will be built two weeks before the event: "We have chosen to build three separate obstacles for the ponies," tells Jacobs. "These obstacles are more compact and offer more possibilities for the ponies. Normally the marathon obstacles in Breda are only for the horse teams and pony teams. From this year on, the pony singles and pony pairs also have to drive them and this demands a slightly different design.
The plan is to have realized four separate pony obstacles for the 2015 World Championships. The pony drivers will then drive four 'horse obstacles' and four 'pony obstacles'.
The horse teams will also start this year in Breda, where they will battle it out in the nations competition and where they can win valuable World Cup points.
The Dutch pony and horse drivers will furthermore battle in Breda for the medals in their respective Dutch Championships.