8 October 2020
Farewell to Dave West
It is with great sadness that Midlands Carriagedriving reports the passing of its Chairman, Dave West who died peacefully at home on 6 October following a short illness.
He and his wife Lesley joined the then Midlands Driving Trials Group in 1988 when their son Robin groomed for Lesley with her Shetland pair and Dave groomed for Sue Taylor with her pony. Later, after first being appointed Vice-Chairman, he took over the role of Chairman in 2012, seeing it through many changes, not least its name to Midlands Carriagedriving the following year.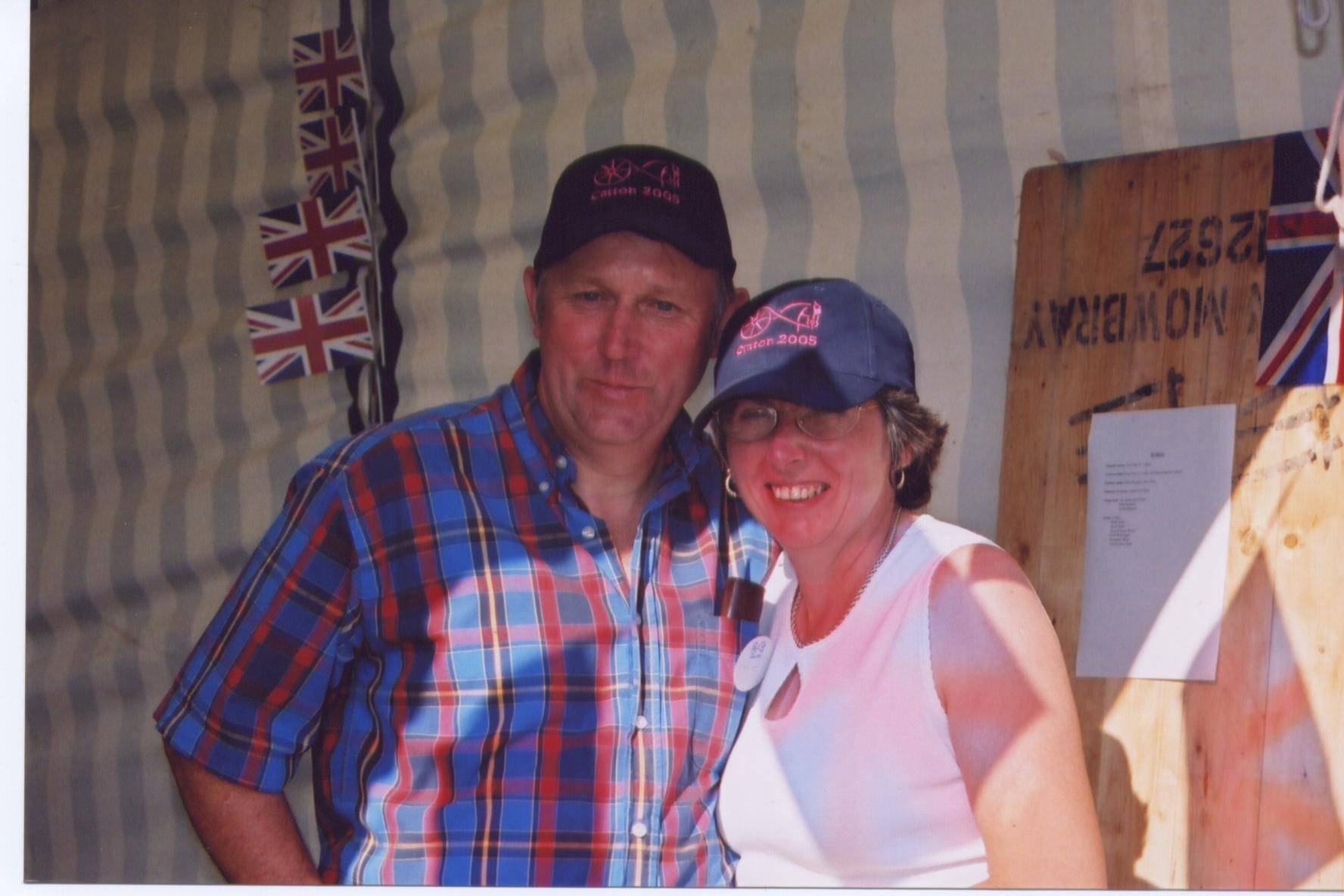 Dave and Lesley West at the Pony World Championships, Catton Park, in 2005. Photo: Kingswood Associates
Dave was hugely popular and gave an enormous amount of time, energy and often wise council to the sport of horse driving trials, both to his club and also the governing body, British Carriagedriving. His vast knowledge and humour will be greatly missed by all who knew him, and those to whom he may have been a passing acquaintance as he fulfilled many roles including safety officer, technical delegate, course designer – who could forget his devilishly tricky cones courses – and course builder. Always the man 'to go to' for advice and help, he travelled many miles to view potential new event venues and was a regular sight as he drove round on competition days in Lesley's Land Rover Defender.
At home and during club competitions Lesley was always at his side as an invaluable event secretary and they made a perfect team. Our hearts and minds go out to her at this sad time.
British Carriagedriving's Chairman, Chris Smith, paid this tribute to Dave: "Dave West will be much missed by everyone involved in Horse Driving Trials, both for the amount of work he did for the sport at every level and for the good humour with which he did it.  It was a privilege to work with him on Council and I always valued his depth of knowledge, wise words and enthusiasm. I am sure that all members of Council and of British Carriagedriving generally will join with me in sending sincere condolences to Lesley at this sad time."
Midlands' President George Spencer added: "On behalf of Midlands Carriagedriving Committee and members, a huge thank you to David and Lesley  for the immense amount of work they have done both at events and behind the scenes; we look forward to Lesley continuing to be part of our club.  Rest in Peace, 'Mr Midlands'."