26 June 2014
FEI Para-Equestrian World Championships get off to a great start
A unanimous 'thumbs up' was given to the Nations Evening on Wednesday 25 June, pre-curser to the FEI Para-Equestrian World Championships at Sandringham. All eight nations taking part provided food and/or drink from their respective countries; everybody was welcomed with fresh English strawberries and a glass of Pimm's.

Photo ADW Media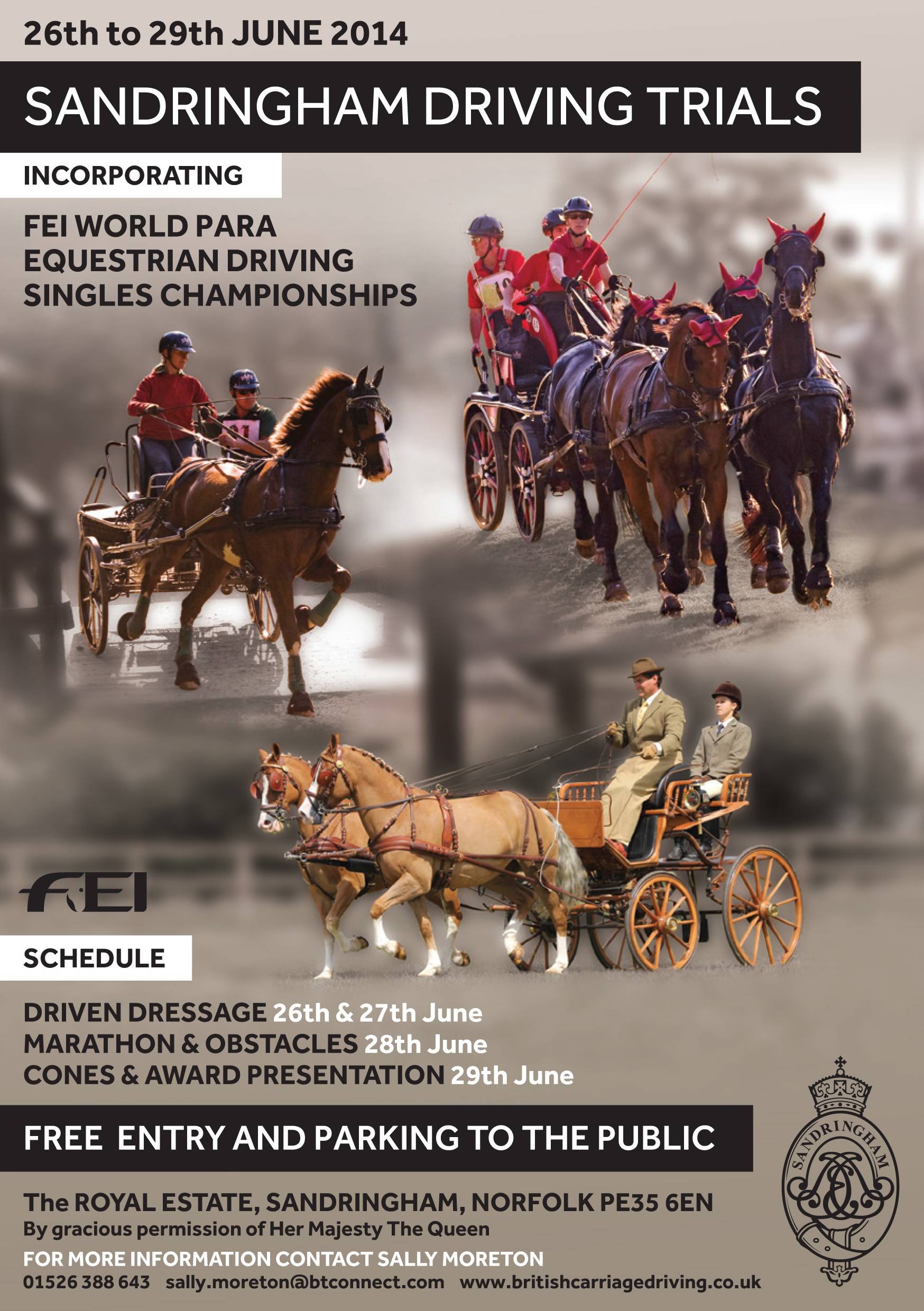 Held in the President's marquee, Nations Evening proved a great opportunity for competitors and back-up teams to get together and socialise.

Thursday morning saw the obligatory FEI Horse Inspection for horses and ponies taking part; it was a great relief when all passed and the serious business of final training could be organised. In the evening, HRH The Duke of Edinburgh attended the Opening Ceremony and spent time talking to the competitors.
The competition itself starts tomorrow (Friday) when Mick Ward of Team GBR enters the dressage arena at 10.30am. He will be followed by the other 23 para-equestrians with Torsten Roeder of Germany completing this phase at around 3.30pm.