1 August 2017
French name team for Gothenburg
The French Federation has named the three French competitors for the FEI European Championships for Four-in-Hand in Gothenburg, Sweden, from 24th to 27th August.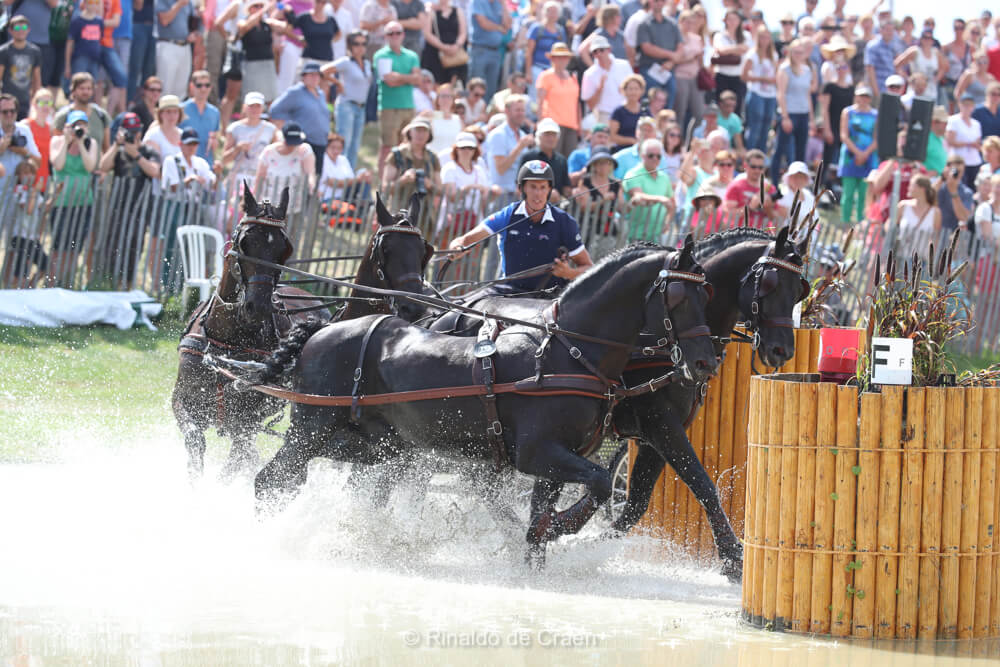 Benjamin Aillaud
Photo:
Rinaldo de Craen
The French Team will consist of:
Benjamin Aillaud with Doeke de la Pourcaud, Sybren P, Tiemen, Beene Van de Dubelsile, Yse, all owned by Haras de la Pourcaud.
Thibault Coudry with Conroy, owner Daniel Dimer, Faberge du Hans, Rodney, owner Thibault Coudry and Tommyboy, Victorie, owner Vincent Serazin.
Anthony Horde with Collin, Don Johnson, Zidane, owner l'Earl la Vallée de la Luce, Quinn, owner Franck Grimonprez and Ziezo, owner Patricia Nijdam Jones.