28 July 2021
Varied program at the Para World Championships Schildau
The countdown has already begun. In less than two weeks the World Championships for Para-driving will begin in Schildau, GER. From 5-8 August the para drivers will make their bid for gold, silver and bronze medals, turning the equestrian arena into a stage for the best para drivers in the world. In addition to the World Championships the international pony drivers will be at Schildau for an oberservation competition for their upcoming World Championships.
The dressage will begin on Thursday afternoon at 14:00 and will continue through the entire day Friday. Saturday and Sunday are reserved for the cones and marathon. On Saturday the para-drivers will be taking on the marathon obstacles in Schildau the pony drivers will be driving cones.
On Sunday the para drivers will complete the final phase of competition with the cones and the pony drivers will drive the marathon.
Spectators welcome
Heiner Lehrter from the driving club Ibbenbüren will also be in Schildau this year. He is currently the reigning German para driving champion. Heiner has a concrete plan for the coming championships: "I will do everything I can to help the German team and of course defend my silver medal from the last World Championships."
Spectators are once again welcome to cheer on their favourite drivers. It is possible to visit the event, but the current health guidelines will be in effect. A competitive week of high level sport is on the doorstep.
Click here for more information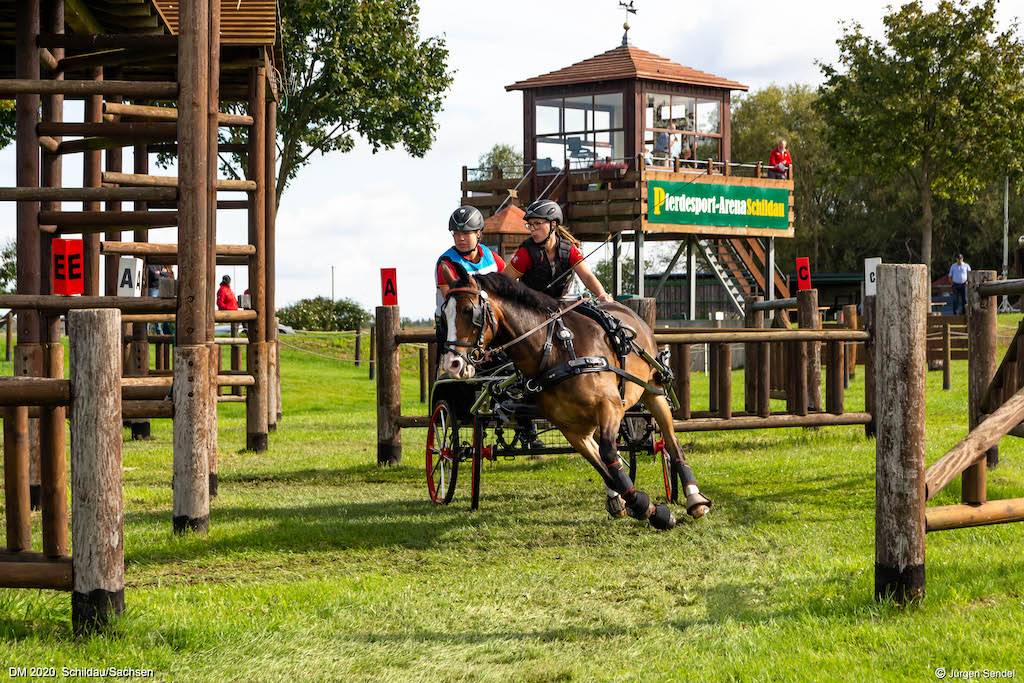 Photo:
Jürgen Sendel