24 February 2017
Gothenburg: all competitors have arrived!
Today was arrival day for the drivers in Gothenburg, where the Final of the 16th season of the FEI World Cup™ Driving will start on Saturday.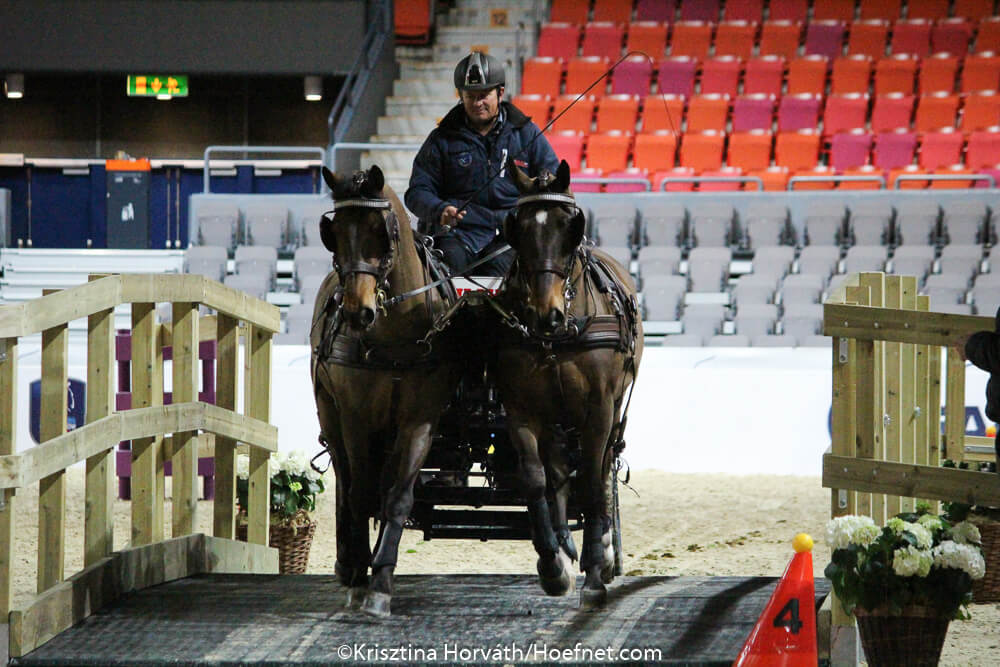 Boyd Exell
Photo:
Krisztina Horváth
The six finalists and the wild card driver walked the course of Dutch Level 4 Course Designer Johan Jacobs late this evening. The competitors also used the opportunity to get familiar with the impressive ice hockey arena, driving their horses and testing the brand new bridge, which is part of the course.
Title defender IJsbrand Chardon, Boyd Exell, Koos de Ronde, Jérôme Voutaz, Jozsef Dobrovitz, Georg von Stein and Fredrik Persson will battle it out against each other this weekend in the Scandinavium Arena.
The drivers will have to get up early tomorrow as the Horse Inspection is scheduled at 07.15, followed by the meeting in which the starting order between Chardon and De Ronde will be determined by draw, since they are on equal number of points after the qualification.
At 10.00 hrs., the four-in-hand drivers and NF-delegates are invited for a tour around the competition locations for the FEI European Four-in-Hand Driving Championships in Gothenburg City in August of this year.
The first competition is scheduled at 15.50 hrs.
Click here for the course plan and the live stream schedule for Saturday and Sunday.