24 August 2017
Gothenburg: Horses Chardon and Olin for re-inspection
The Longines FEI European Championships for Four-in-Hand Driving has started early this morning with the first Horse Inspection. There were some tensive moments for IJsbrand Chardon and Axel Olin, who will have to present one of their horses at the re-inspection tomorrow morning.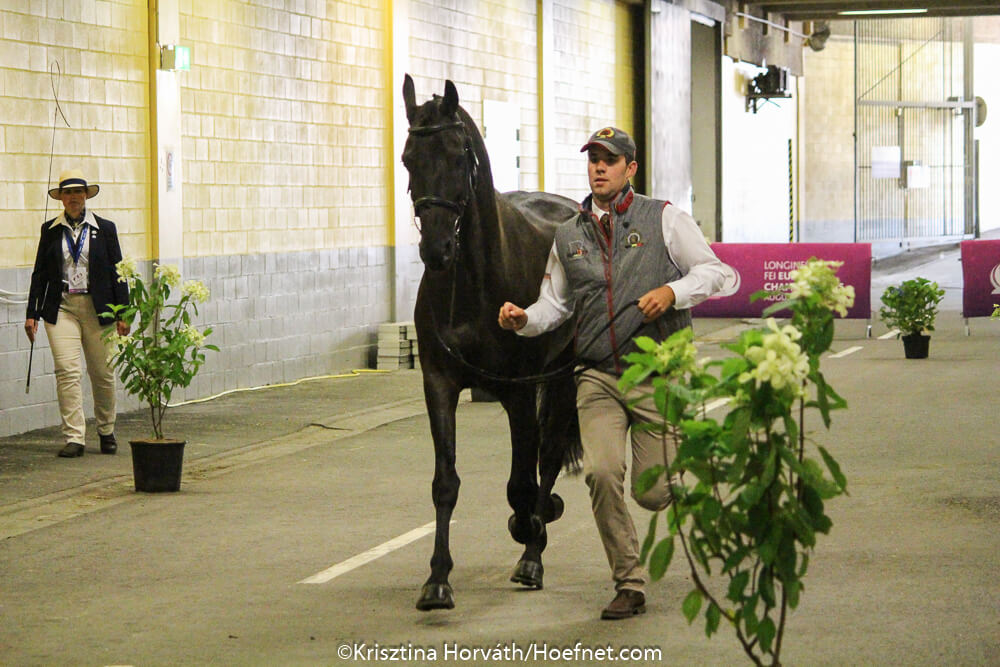 Edouard Simonet
Photo:
Krisztina Horváth
All other 103 presented horses were declared 'fit to compete' by the international Ground Jury and the veterinarians. A total number of 21 competitors from nine nations will start in Gothenburg City. Seven teams will battle it out in the Nations Competition.
The 18-year-old gelding Senator from IJsbrand Chardon and the 15-year-old Revolt from Axel Olin will be re-inspected tomorrow morning at 07.30.
The draw for the dressage is this morning at 11.30 uur after which the starting order for the dressage will be announced.