15 March 2021
Healthy basis for World Pair Championship Kronenberg
The organization behind the FEI Driving World Championship for Pairs that is being held in Kronenberg from 8-12 September 2021 can count on the financial support from a number of government grants. With the confirmation of these grants, the basic version of the Championships can be organized as long as the regulations surrounding the Covid-19 crisis and the Rhino epidemic allow.
Sport is a certainty
"We have received approval from the Ministry of Health and Sport for a bursary with which we can organize a 'light' version of the Championship," tells chairman Nico Rijnbende. "We now know for certain that the event can be held, though it is still to be seen if that will be with or without spectators. The prize money for the competitors has also been confirmed."
'Connecting the world HorseWide'
"Our goal is to organize a beautiful World Championship which would include all of the aspects one would expect from an event of this caliber: spectators, events, and a trade fair. We are talking to various parties and sponsors at the moment to try to make this goal a reality. This championship also melds perfectly with our theme 'Connecting the world HorseWide' where we present the province of Limburg as the equestrian hot spot of Western Europe. We also continue to search for contacts within local businesses and industries to promote the sport of driving to a larger audience."
Combined driving Première
This will be the first time in the history of the driving sport that the World Championships for Horse Pairs will be held in the Netherlands. The Dutch drivers have been successful over the years with gold medals being won by Mieke van Tergouw in 1995, Riny Rutjens in 2003 and Harrie Verstappen in 2009. Stan van Eijk is the reigning bronze medalist from the 2019 Championship and will be doing his best to take another step higher on the podium in Kronenberg.
Click here for more information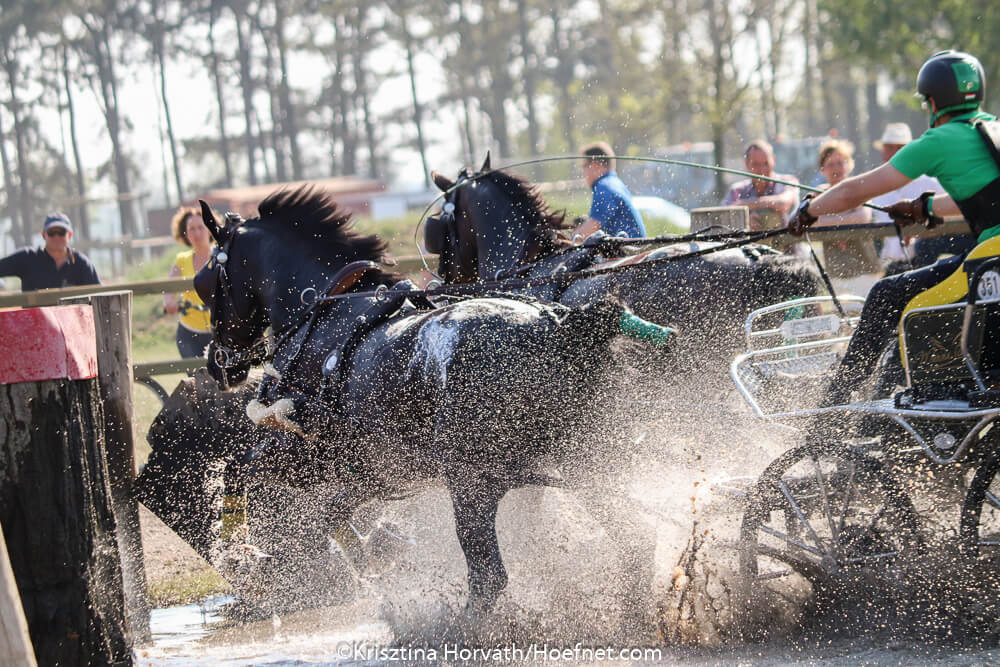 Photo:
Krisztina Horváth