20 June 2020
How is it now with…..Sem Groenewoud?
The sport of combined driving has had the privilege of knowing a great number of people who have had a lasting impact on the sport. Hoefnet went in search of a number of these legends to ask how they are doing now. In this chapter we are talking with Sem Groenewoud.
Four-in-hand driver Sem Groenewoud (1952) made his entry into the international four-in-hand arena in 1976 and since then has been a permanent fixture in the sport. Spurred on by his father Willem Groenewoud who ran the famous Midden-Heuven manege in Rheden, Sem was bitten by the driving bug at a young age. In 1983 Sem along with his wife Pauwla moved to the United States where they still live happily today.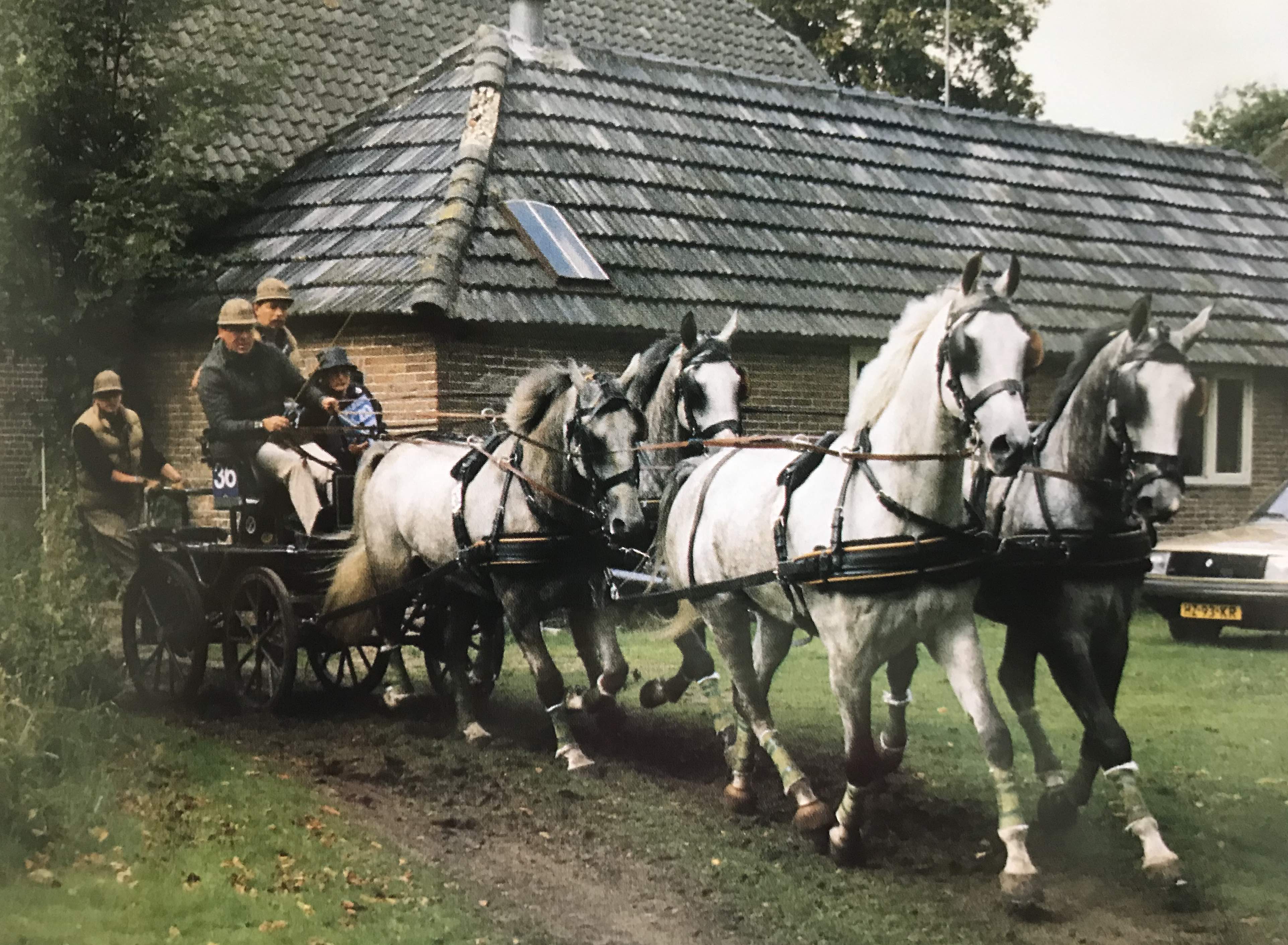 Sem in the marathon during the 1988 World Championships in Apeldoorn
With four Hungarians to the World Championships
The first driving competition in Midden-Heuven was organized by the local club which was led at the time by Sem's father Willem: "My father thought that I would enjoy driving, and so we pulled four school horses out of their stalls, hitched them and we went driving! Every normal person begins driving with a single or pair, but I made my start with four in front of the carriage." laughs Sem.
"They were four Hungarian horses and they were apparently not that bad as not six months later I was the youngest competitor selected to compete at the 1976 World Championships in Apeldoorn. I had only driven for half a year, it is hard to imagine!"
Royal Stables
Not long after that, Sem was one of the first drivers to make the transition to warmblood horses. At the time primarily Gelderlanders, Fresians and Hungarian horses were used for driving. Sem and his father bought four young riding horses and with his team achieved great results over the next two years, including a silver medal at the National Championships: "Tjeerd Velstra came onto the scene and he was just unbeatable, much like Boyd Exell now."
Sem worked for five years at the riding stable of the Royal Stables in Den Haag, where he regularly helped Queen Beatrix and Prince Willem-Alexander at competitions and on hacks out: "When I left for the United States the Royal Stables said I always had a place to come back to, but that never came to be."
Horse shoes from The Netherlands
At that time, the ministry of Agriculture was busy promoting the sales of Dutch horses to the United States and the team was sold to the USA under the agreement that Sem would give a show with them at a sale in Tampa, Florida. The new owner of the team was Dr. Weintraub, a cardiologist who had ties to the White House in the time of President John F. Kennedy.
The owner drove as a hobby, but after two years Sem received a phone call if he would please (preferably yesterday) come because he was having too much trouble with the horses. Within two weeks a deal was made and Sem and Pauwla emigrated to the USA: "The team was in disarray, the were crooked and were shod horrifically. They had made the hooves fit the horse shoes instead of the other way around. I shipped horse shoes over from the Netherlands and managed to convince the blacksmith to shoe them differently!"
Preference for Dutch Horses
Sem managed to get his team back into form and competed at competitions in America and in Europe, including the 1978 World Championships in Kecskemét Hungary where he represented The Netherlands. After the sale of his team Sem drove for Bertus van Tergouw. During the 1982 World Championships in Apeldoorn, Sem along with Tjeerd Velstra and IJsbrand Chardon won team gold.
From 1984 Sem represented the USA and in 1998 he received his American nationality. During his first World Championship representing America in 1986 in Ascot, Sem broke his arm while walking the marathon – in attempting to take a shortcut from one obstacle to the next he slipped climbing over a fence and fell with all of his weight on his elbow. This resulted in a complex fracture which ended his World Championships before they even began.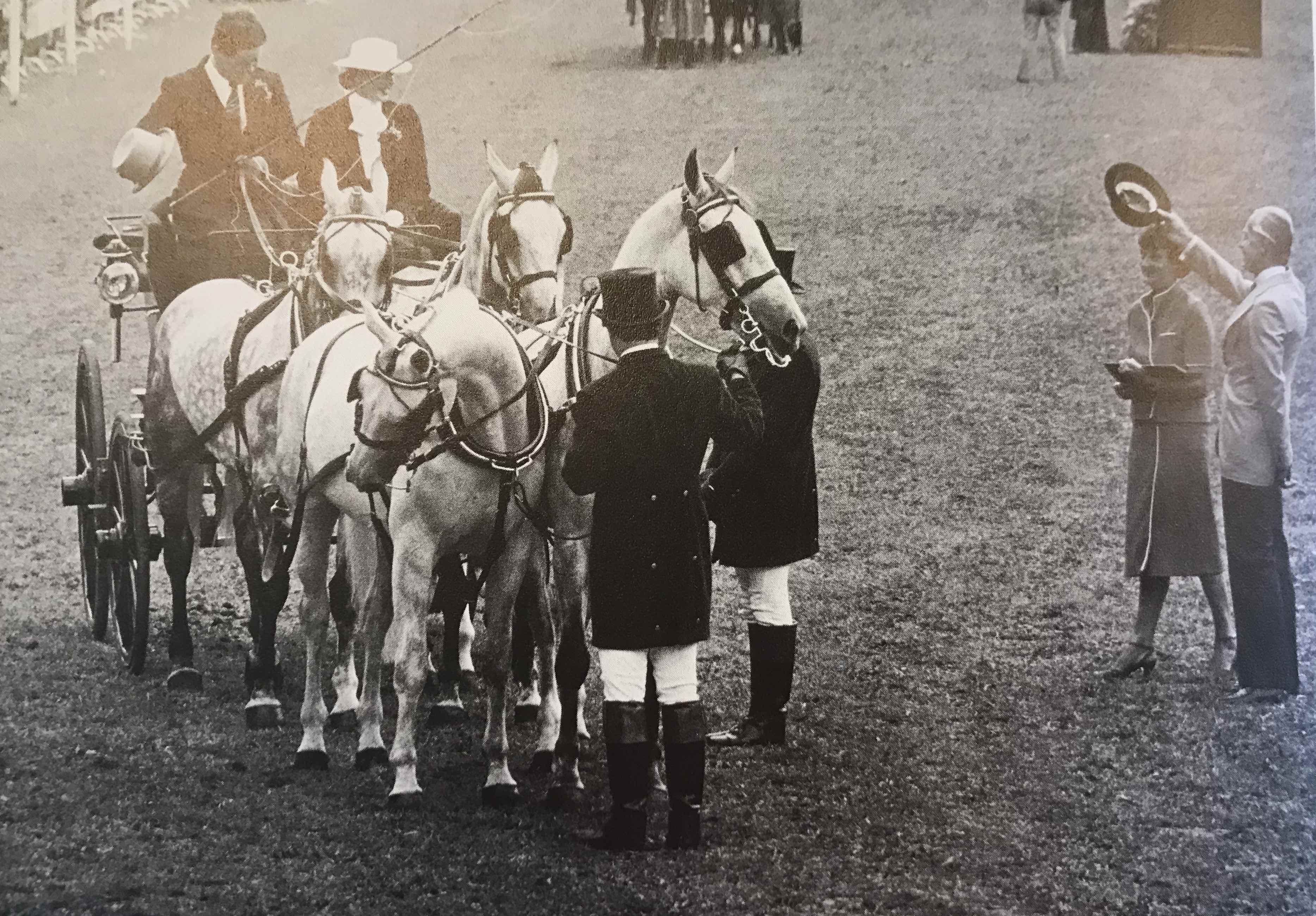 Sem during presentation at the 1982 World Championships in Apeldoorn
The Kluge's
After leaving Weintraubs, Sem received an invitation to drive for the Kluge family: "I wanted to improve myself and I had the opportunity to do that with the Kluge's. We bought new horses via Harry de Ruyter and I drove competitions in the Netherlands for the next three years." Sem even won the prestigious competition in Windsor with this team. But when the Kluge's divorced this also ended their driving hobby and their partnership with Sem. Tucker Johnson bought all of the horses, carriages, harness and materials and asked Sem to come work for him. Tucker was at the time still a student and was driving pair.
In 1991 Sem and Pauwla led the American team, as trainer and chef d'equipe respectively, at the World Pair Championships in Zwettl, Austria where Tucker Johnson, James Fairclough and Lana Wright won team gold.
The Rockefellers
Sem was then approached by the Rockefeller family if he would be interested in driving for them: "The husband drove with a team of Morgan horses and his wife was more interested in jumping and dressage. Luckily I could convince them to buy Dutch horses! With the help of Mieke van Tergouw, a team was bought, and Sem drove that year in Europe competing at Aachen and the 1998 World Equestrian Games in Rome, which would be his last World Championships.
After two open heart surgeries Sem made the decision in 1999 to stop competing. Fortunately he could stay in his role as the business manager at the Rockefeller stables and help with their recreational driving. David Rockefeller passed away in 2017 at 102 year-old, the same year that Sem reached retirement age.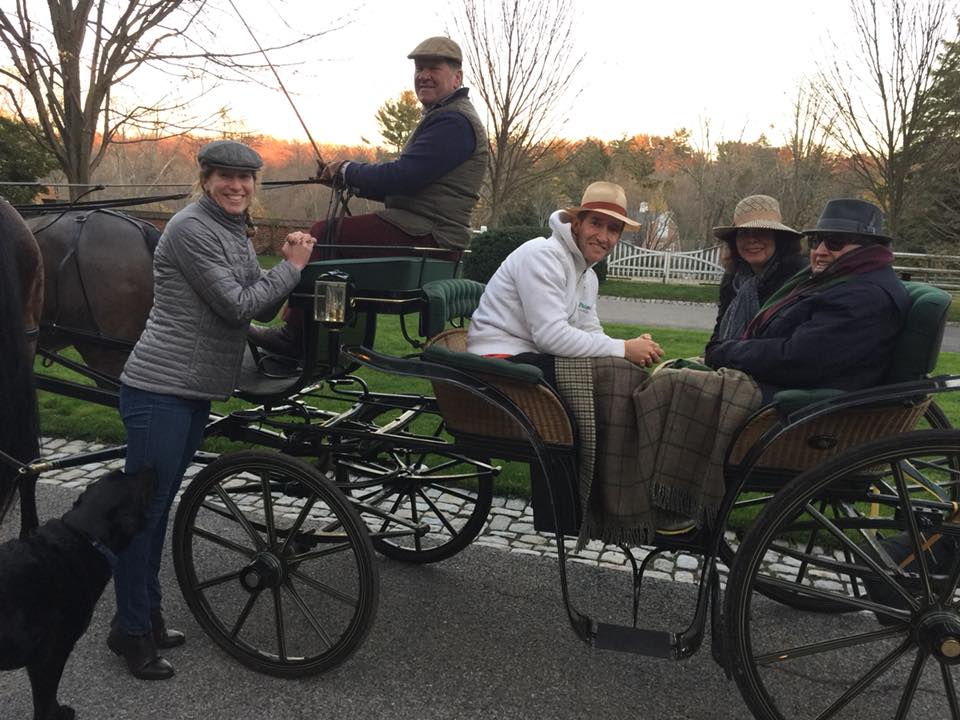 Photo:
Private collection
The Best Memories
"I am lucky that I have always had the opportunities to drive for ambitious owners who enjoyed me driving competitions in Europe. In this way I was able to visit my family in the Netherlands regularly. Mostly I stayed in Midden-Heuven, but also frequently at Riant Stables, as we are good friends with the Van Tergouw family."
Sem was named American four-in-hand Champion five times.
The Circle is complete
When Sem drove his first competition in Millbrook, New York in 1983 he was impressed by the beautiful location: "I said to Pauwla: when we retire, we are going to live here." And that is exactly what they did: Sem and Pauwla moved a few years ago to Millbrook where they found a cozy home-without-horses. At the moment Sem gives lessons to a number of hobby drivers in the area and still gets up on the box now and then. Sem is asked regularly to judge and he and Pauwla still go out hacking together on horseback. His daughter Carmen is currently living in Spain, and his son Patrick lives on the Rockefeller estate with his family, where he manages the farm.
The interest in combined driving has not faded: "We follow the driving world via Hoefnet and hope that we will be able to travel to the Netherlands in September", tells Sem.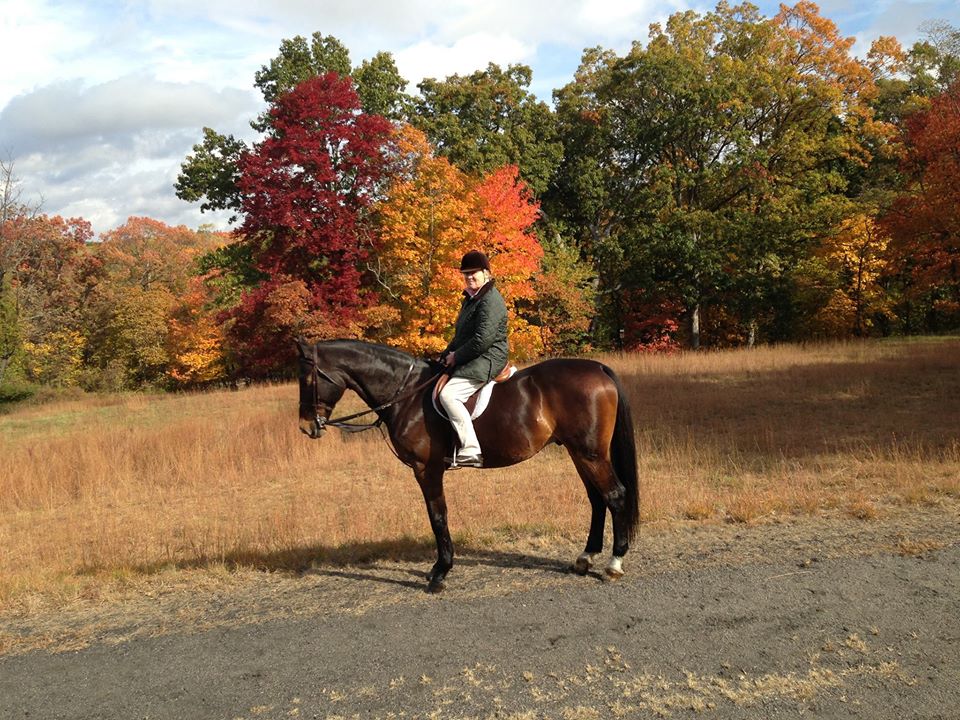 Photo:
Private collection
Copyright reserved. Acquisition without acknowledgment and permission from info@hoefnet.nl is not allowed.