22 October 2014
Horses Riant Select Sale announced
Mieke van Tergouw and Team Riant have succeeded to offer an elite selection of driving horses for the Riant Select Sale 2014. The Riant Select Sale horses will be presented on Saturday 1 November at 17.50 hrs. In the show arena at Paard & Koets. Mieke and Claudio will give various shows and clinics at Paard & Koets and Riant will be present with a stand at the trade fair.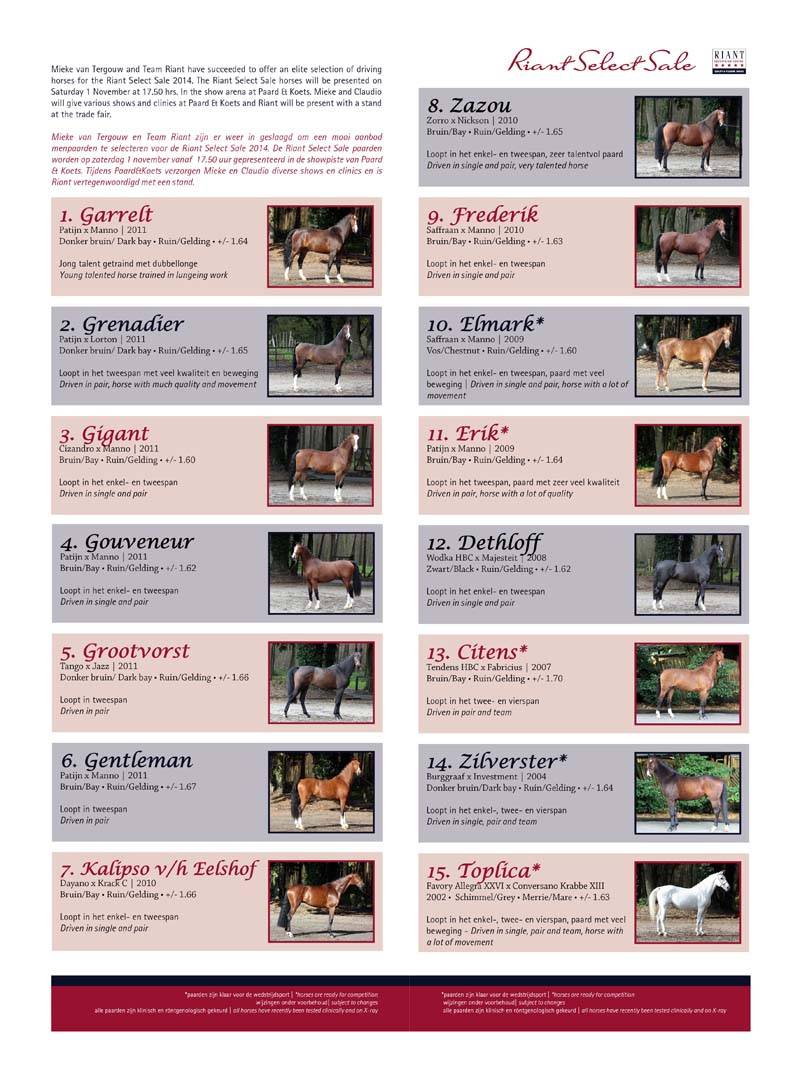 The list with 15 beautiful driving horses is available! Several other horses will probably be added in the next week with a wild card.
Click here for the list.