6 February 2020
Young drivers welcome in Pleternica
In preparation for the European Championships for young drivers this August the international driving competition in Pleternica Croatia, is opening their competition on 26-28 June to young drivers.


In addition to the international divisions for single and pair horses and ponies, now Children, Juniors and Young Drivers are welcome in Pleternica. The competitors in the pony and youth divisions will drive their dressage tests in a 40 x 80 m ring. For the young drivers is this in the rules for this year, and for the ponies this will be good preparation for the dressage tests at the 2021 World Championships where the dressage tests will also be driven in a 40 x 80 m ring.
The judges panel in Pleternica wil be led by level 3 judge Ad van Roon (NL) and will be completed by Andrew Counsell (GBR), Jacob Bendtsen (DEN), Pieter Coudyzer (BEL) and Tiago Gomes (POR). The course will be designed by Vilmos Jámbor (HUN) who will be designing five obstacles for the children, 6 for the Juniors and Young Drivers and 7 for the remaining divisions.
The European Championships for young drivers will be held in Lamotte-Beuvron, France from 27-30 August.
Click here for more information.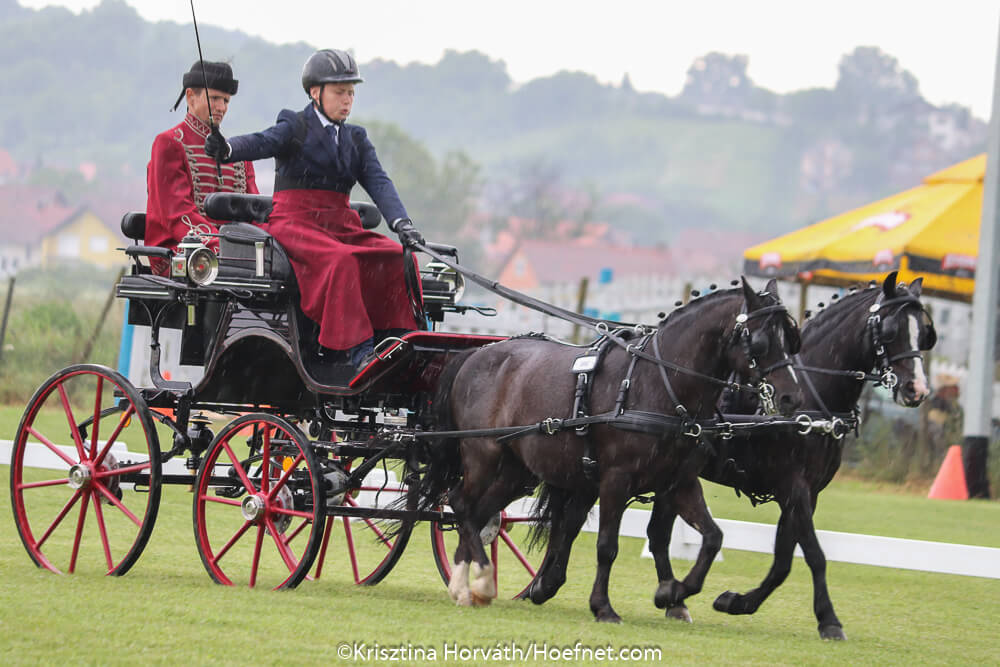 Photo:
Krisztina Horváth
Copyright reserved. Acquisition without acknowledgment and permission from [email protected] is not allowed.