21 March 2017
José Riche ends active Carriage Driving career
After over 25 years of competition at the highest level, the sympathetic Belgian international four-in-hand driver José Riche has decided to stop his career as an active competitor.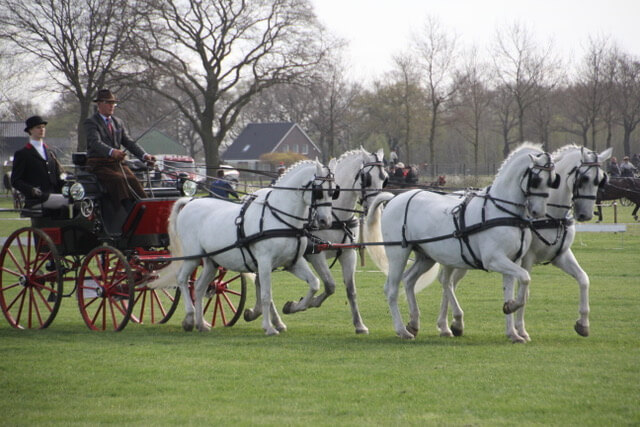 Riche, who is now 71 years old, started off as pair driver at the highest international level before he switched to driving a horse team. With not less than six World Championship starts to his credit, amongst which the last FEI World Championships for Horse Teams in Breda 2016, José Riche is an iconic figure in the Belgian Driving World.
Being a member of the LEWB Driving Commission (south of Belgium) and Technical Delegate, José will remain nevertheless active in the sport.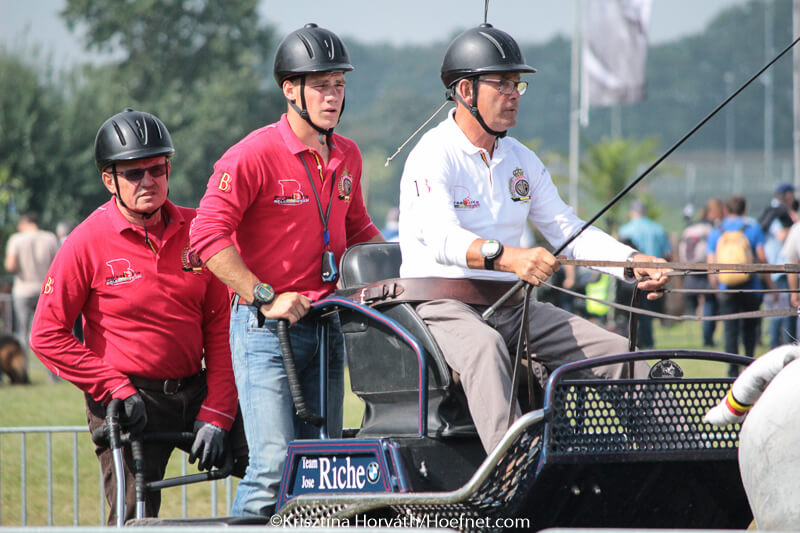 Photo:
Krisztina Horváth
José Riche is selling his equipment
presentation carriage Van den Heuvel
marathon carriage Van den Heuvel
training carriage Van den Heuvel
presentation harness Van der Wiel
marathon harness Van der Wiel
training harness Van der Wiel
marathon harness Van der Wiel (pair)
truck AK 6 horses full options
trailer for 3 carriages
5 Lipizzaner horses
For more information, please contact Thibault Danthine: 0032 475 303116, tdanthine@gmail.com