12 September 2017
Boyd Exell leads FEI World Cup™ Driving Qualification Standings
After the second last FEI World Cup™ Qualification competition during the CAIO in Breda last weekend where the drivers could earn five bonus points, it is clear that Boyd Exell will again be the winner of this season's Standings. Runners up are Dutch Champion Koos de Ronde and European Champion IJsbrand Chardon.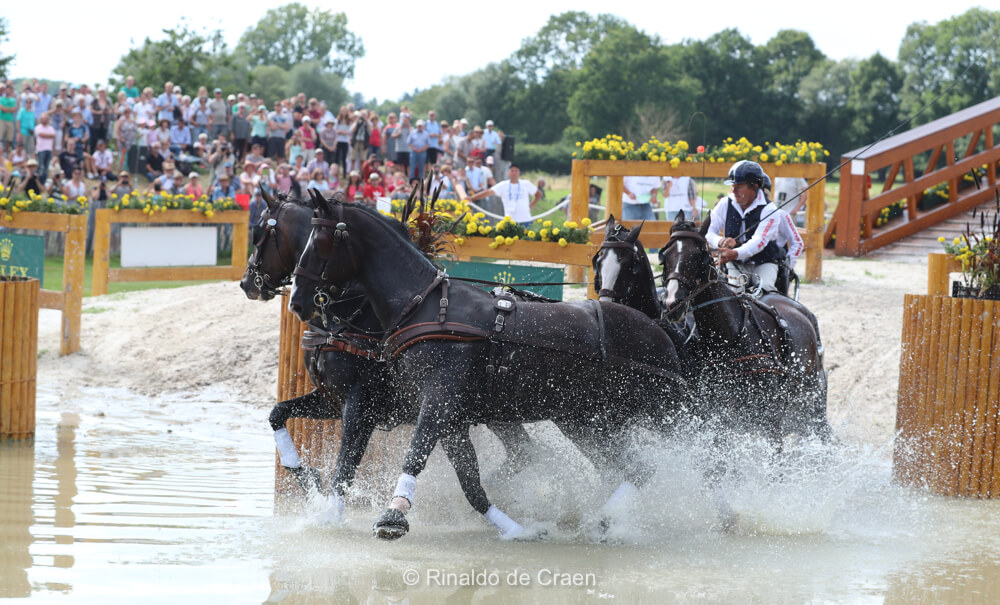 Boyd Exell
Photo:
Rinaldo de Craen
Silver medallist at the European Championships Edouard Simonet is in fourth place, followed by bronze medallist Christoph Sandmann and Benjamin Aillaud.
Aillaud will start at the last Qualifier in Donaueschingen this weekend in order to enter the Top Five. The Top Five drivers will be able to compete in four World Cup events of which the best three results will count. The other five drivers will compete at three events and all three results will count.
After the last competition in Leipzig on January 21st, the Top Six drivers for the Final in Bordeaux from 2nd to 4th February 2018 will be announced.