5 July 2014
Lähden: Marathon victories for Lörcher and Weusthof
German pair driver Arndt Lörcher and Dutch four-in-hand driver Mark Weusthof won today's heavy marathon in Lähden.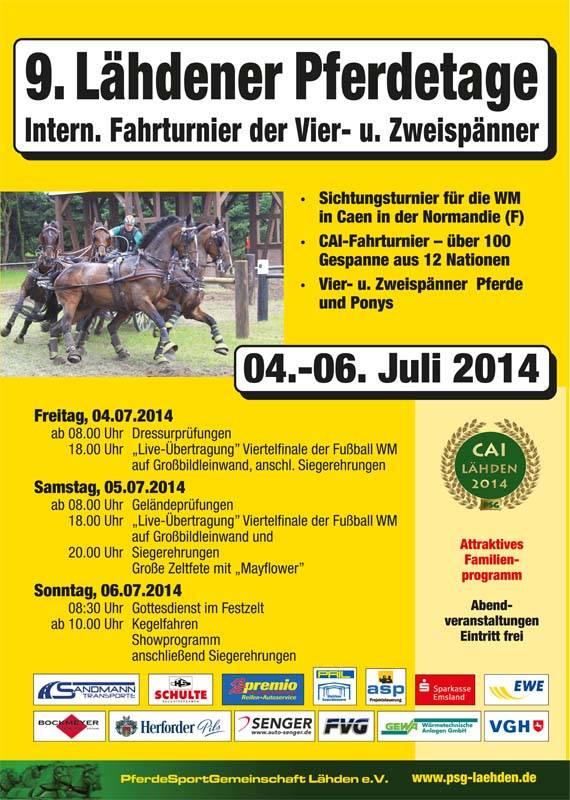 Dutch course designer Jeroen Houterman had designed a very nice course for the over 80 competitors. The wonderful but technical obstacles, the heavy grounds and the warm weather contributed to the high level of this World Championship worthy marathon.

Arndt Lörcher has taken over the lead in the standings after his marathon win.

Host Christoph Sandmann is still in the lead of the standings.