6 July 2018
Lipica 2018: Beat Schenk takes top honors in dressage
Switzerland's Beat Schenk had the best dressage score of the day at the international driving competition in Lipica, Slovenia. The pair driver was unanimously awarded with the first place by the Ground Jury with a score of 46,19. Slovak driver Miroslav Matuska from Topolcianky finished in second place, ahead of home favorite Miha Tavcar.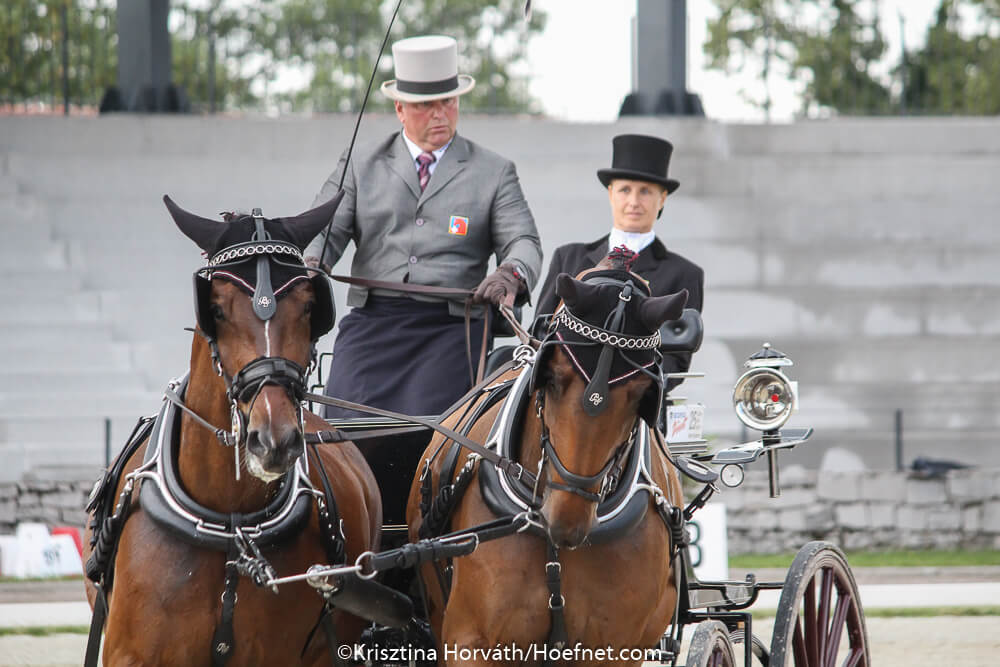 Beat Schenk drove Elwin and Lex to the first place in the 3* horse pairs class
Photo:
Krisztina Horváth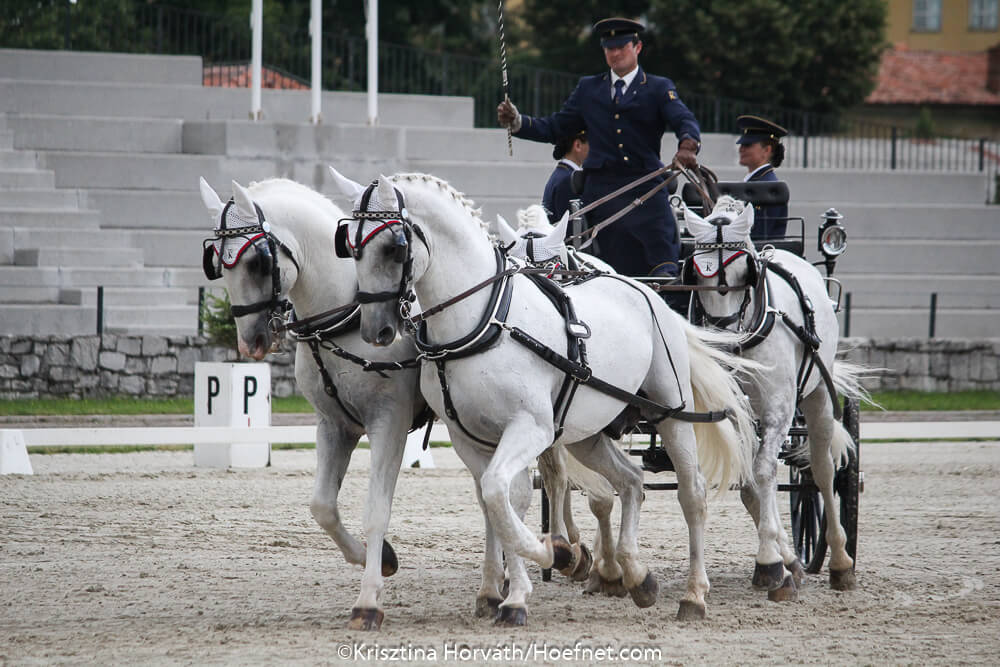 Jiri Nesvacil jr. drove a nice test with the Kladruber horses from the National Stud Farm Kladruby and won the dressage, ahead of his younger brother Radek and French driver Bernard Michel.
Photo:
Krisztina Horváth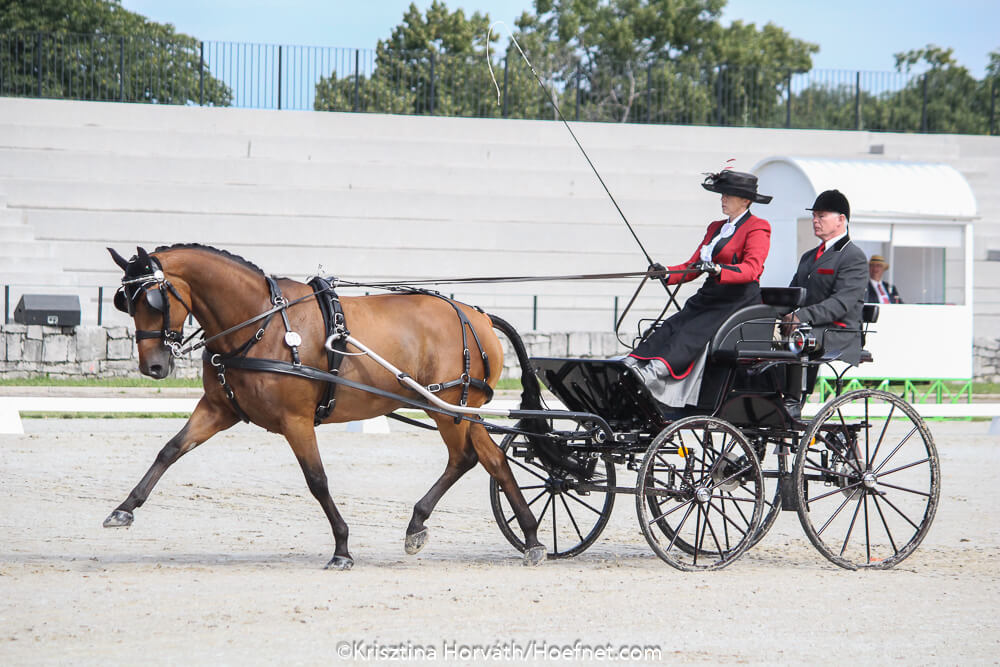 Belgium's Laure Philippot drove her Hannoverian gelding Galen V to victory in the 3* horse singles class, followed by Luca Bordet and Jozsef Farkas
Photo:
Krisztina Horváth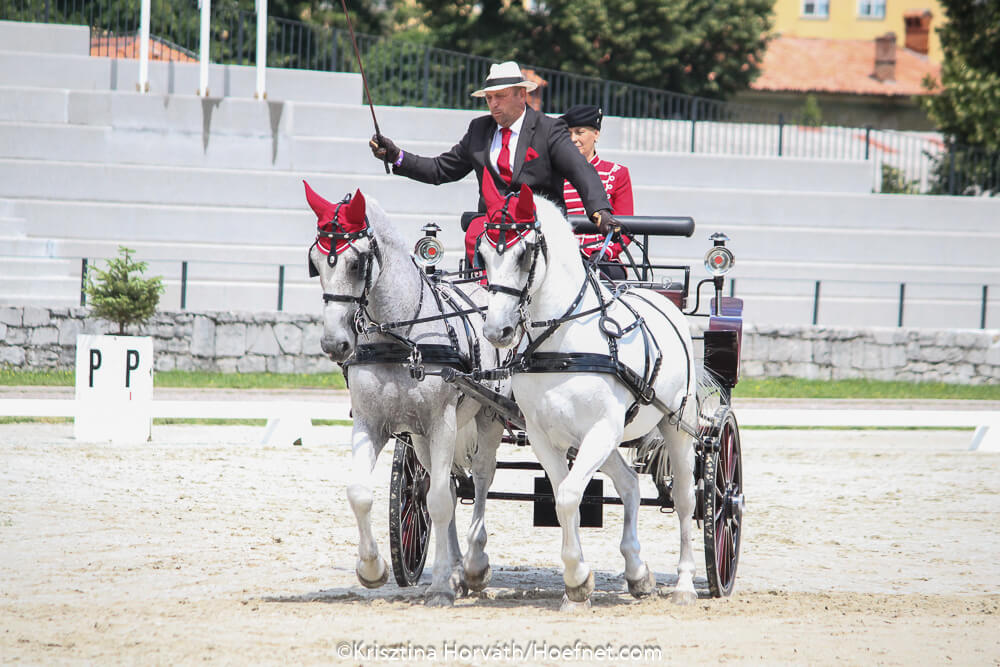 Krisztián Erdos won the dressage in the 2* horse pairs class, ahead of Sylvia Peters and Ugo Cei
Photo:
Krisztina Horváth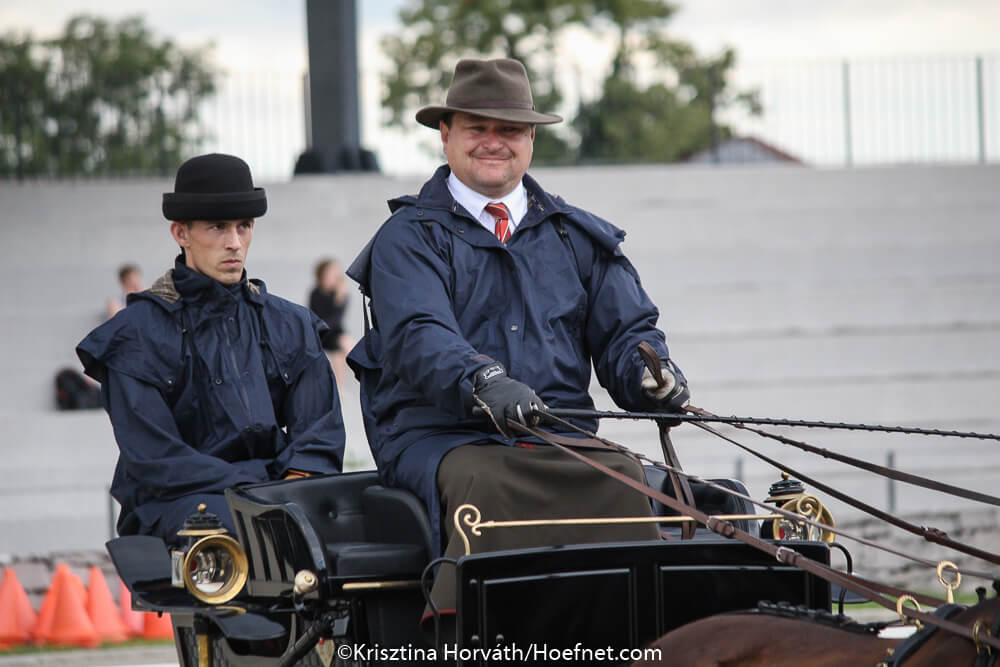 Vilmos Jámbor was the sole competitor in the pony fours class and scored 64,83 with his team of hackney ponies
Photo:
Krisztina Horváth
Tomorrow's marathon includes seven nice and challenging obstacles, designed by German level 3 Course Designer Alexander Flocke, who builds in Lipica for the first time.