5 July 2018
Lipica 2018: First Dressage Winners announced
The first competition day of the CAI2* and 3* competition in Lipica was blessed with superb summer weather. The Children, Juniors and Young Drivers as well as the pony singles, pony pairs and 2* horse singles entered the impressive arena of the Lipica Stud Farm this afternoon for their dressage tests. The international Ground Jury led by Anne Marie Turbé (France), Rochelle Temple (USA), Joaquin Medina Garcia (Spain), Barna Féjer (Hungary) and Daniel Würgler (Switzerland) were able to enjoy some nice tests.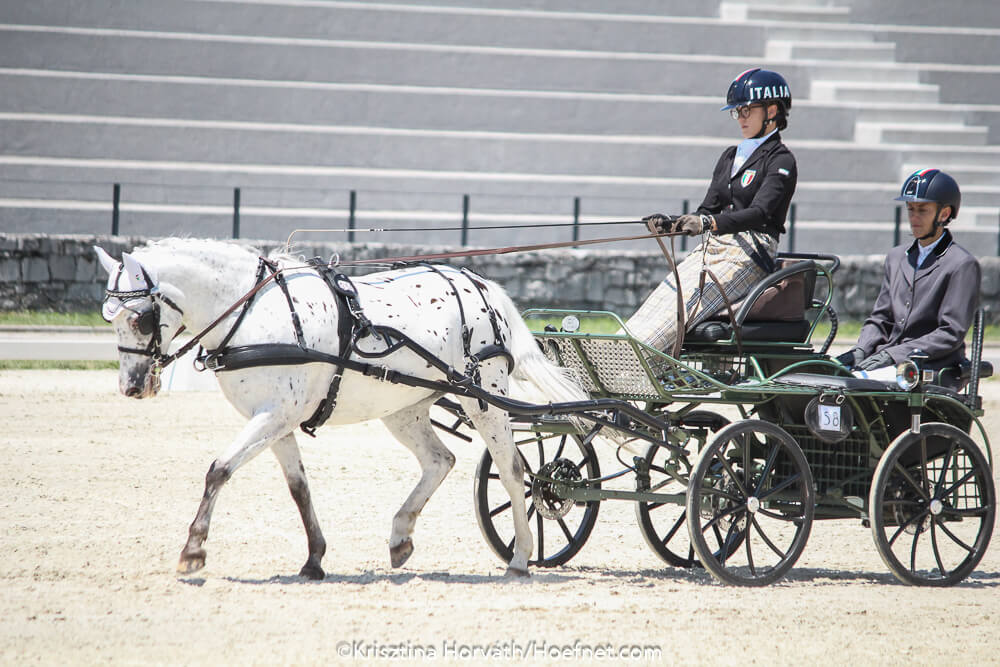 Francesca Consolini from Italy was unanimously awarded with the first place in the Children's class, ahead of her sole opponent Alessandro Bonetti
Photo:
Krisztina Horváth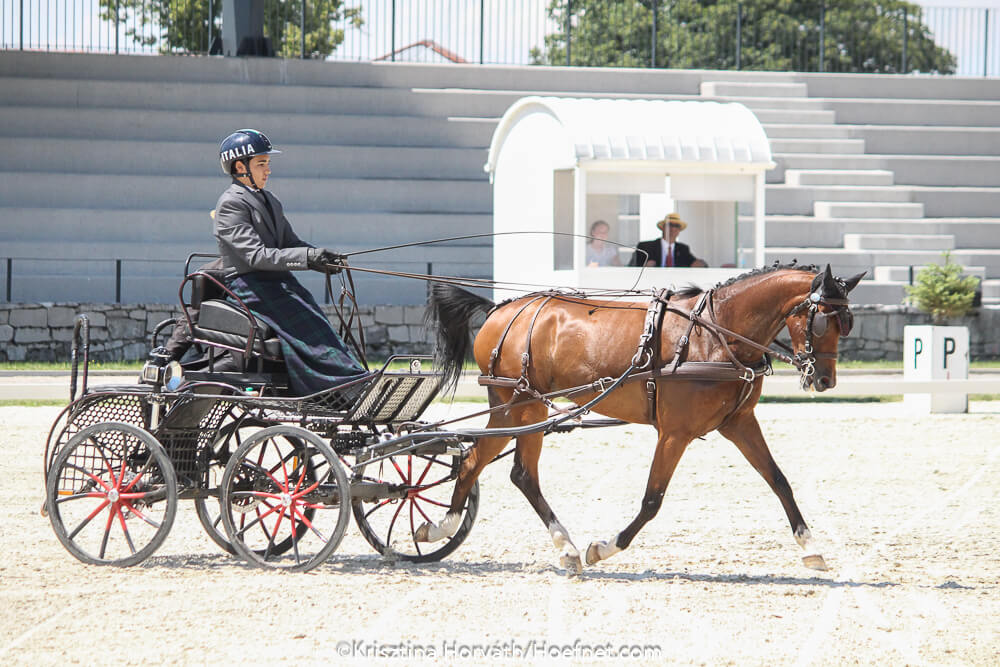 Andrea Pili started with 2 ponies and took the first place with Darwina. He drove the experienced Aron L to the second place, ahead of Timea Rozmán in the Juniors class
Photo:
Krisztina Horváth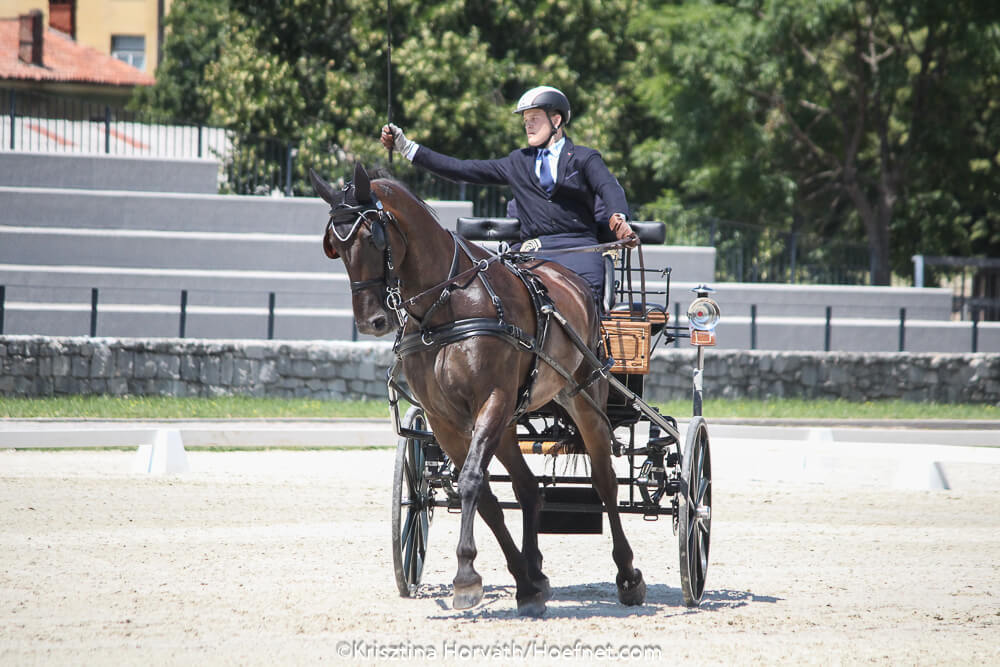 Máté Margitai took the top honours in the Young Drivers class, in which Gabriele Grasso finished in second place.
Photo:
Krisztina Horváth
Austrian victory in the pony singles class with Rebecca Nick in the lead, followed by Germany's Katrin Hertkorn-Kiefer and Giulia Arreghini from Italy
Photo:
Krisztina Horváth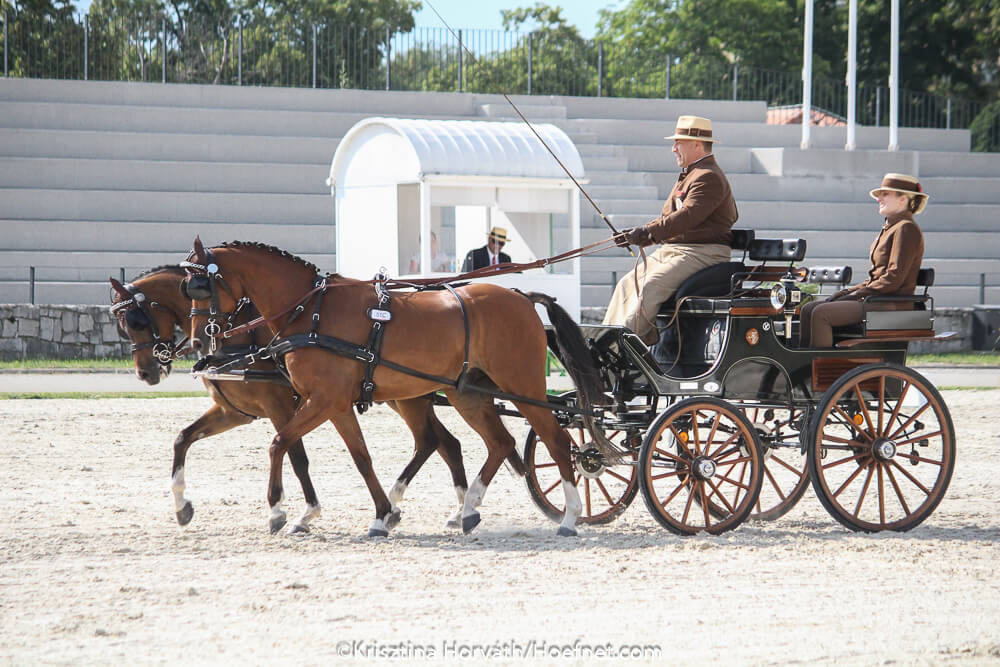 Karl Cvörnjek drove his best pair last and won the dressage in the pony pairs class, ahead of Alessandro Calzavara.
Photo:
Krisztina Horváth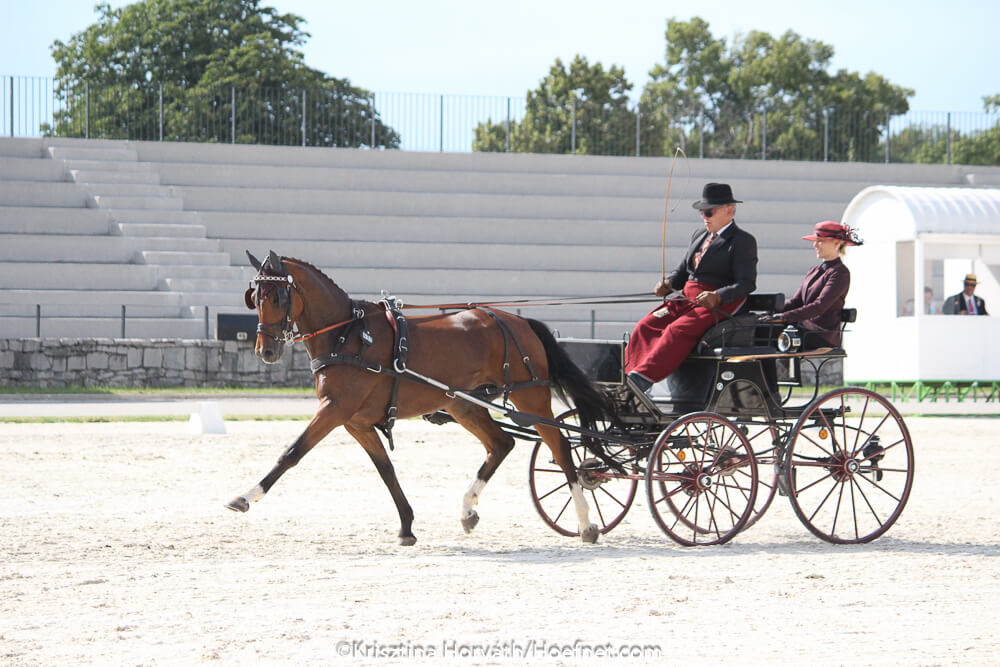 Germany's Edwin Kiefer drove his Chippendales Rock to the first place in the 2* Horse singles class, ahead of Kurka Libor (Cze) and Kurt Gösler (Aut)
Photo:
Krisztina Horváth
Click here for the starting orders and results