15 August 2013
Minden: Strong international debut for Els Broekman
Single pony driver Els Broekman (NED) entered the dressage arena of an international competition for the first time today in Minden and made a great impression. Broekman put down a very nice test with her 14-year-old New Forest pony Sluypenberg's Aron which was awarded with the winning score of 40,38 penalty points.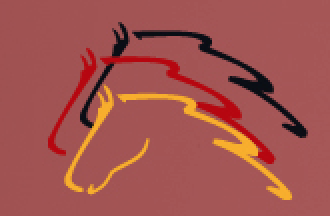 Broekman stayed ahead of 2007 World Champion Peter Koux (DEN) with the 16-year-old Welsh Cob Taffy and the European Junior Champion Martin Hölle (HUN) with Apache de la Licorne.


Peter Koux
Daughter of MInden organiser Christof Weihe, Jacqueline Walter, put down very good performances as well. She stayed very close to the top by finishing fourth with the 13-year old New Forest gelding Cathy's Tabor and fifth with the 16-year old German riding pony Maverick.


Martin Hölle
Photos thanks to Dr. Jürgen Schwarzl.