7 July 2017
New Hippodrome for FEI World Pair Driving Championships Lipica
From 20th to 24th September 2017, Lipica Stud Farm in Slovenia will be the proud host of the FEI World Driving Championships for Pairs. Over 65 top drivers with approximately 200 horses from over 20 nations will fight for the prestigious world champion titles. The championships will take place in the renewed hippodrome. While the competitors are doing their best to meet the qualification criteria and devote their time to preparations, the renovation of the Lipica hippodrome is in full swing.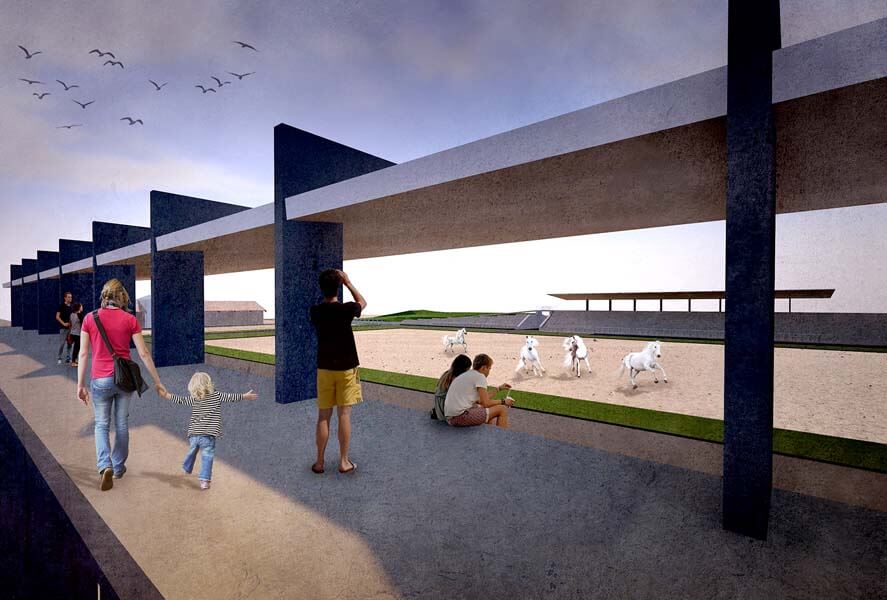 The Ministry of Economic Development and Technology of the Republic of Slovenia will contribute EUR 870,000 for the renovation. Lipica's hippodrome will therefore become the most modern and attractive hippodrome in the wider region. It will be able to accommodate up to 5,000 visitors.
The nearby arena, which is located in the immediate vicinity of the hippodrome and will be the scene of the marathon on Saturday 23 September, will also get a new look by September.
"The World Championship is nearing, and in Lipica we prepare for it with the aim to provide the competitors with optimal competitive conditions and conditions for their well-being. We are looking forward to the adrenaline of the World Championship, which will put carriage driving, Lipica, and Slovenia into the centre of interest of the equestrian public from around the world for a week, and that on the 24th of September, we will announce a world championship in individual and team classifications in the renewed hippodrome," emphasized Lorela Dobrinja, the director of the Lipica Stud Farm.
Click here for more information.