28 April 2020
Nicke and Lotta Pålsson conduct successful training in Laholm
International FEI level 3 Judge Nicke Pålsson and his wife Lotta who is a qualified trainer and coach, conducted a successful carriage driving training in Laholm, Sweden. Eleven drivers used this opportunity to focus on dressage and cones in a lovely spring sun.
Gerti Hylt, Peter Gerborn, Cecilia Qvarnström, Ester Fagerlind, Anna Racking, Lotta Elgemark, Eva Hed, Åke Larsson, Sanna Manfredsson, Hanna Holstein and Johanna Carlberg drove their dressage test and received a personal evaluation afterwards to help them in their training at home.
Nicke was pleasantly surprised by the wonderful performance of Åke Larsson who drove the horses Wittstein and Sune. Wittstein formerly belonged to the team of Tomas Eriksson. Nicke was impressed with Åke's cones driving and timing.
Following the dressage assessment, the drivers drove a cones course, which was evaluated by Lotta Pålsson. Lotta involved the participants in their evaluation by asking questions which made them more aware of their possibilities and problems. They could then drive the cones course again.
Hanna Holstein and Johanna Carlberg, both driving a pony pair, got really wonderful 'aha' experiences when they drove the cones course.
Both Lotta and Nicke contributed to this successful day with their extensive knowledge, creating a day of fun and development for the Swedish drivers.
Click here for the photoalbum.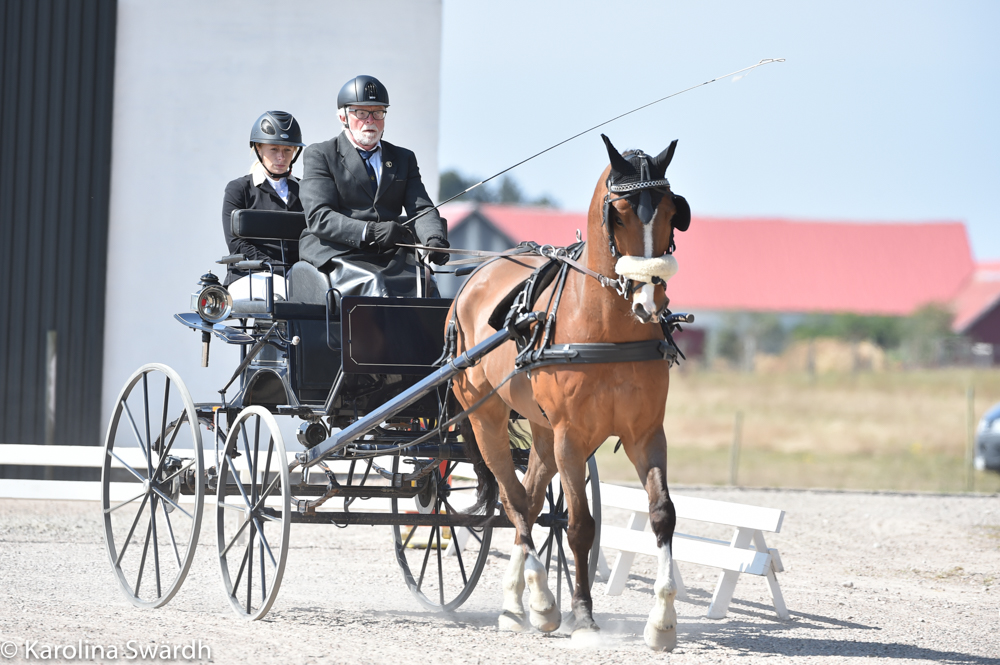 Photo:
Karolina Swärdh
Copyright reserved. Acquisition without acknowledgment and permission from info@hoefnet.nl is not allowed.