26 March 2017
Easter Show Van den Heuvel and Van der Wiel
Carriage manufacturers Chr. Van den Heuvel and Van der Wiel Harness open their doors to the public during Easter.

Both companies are open on Sunday 16th April and Monday 17th April from 10.00 to 17.00 hrs.
The Carriage Museum Valkenswaard will be open to the public free of charge, especially for this occasion.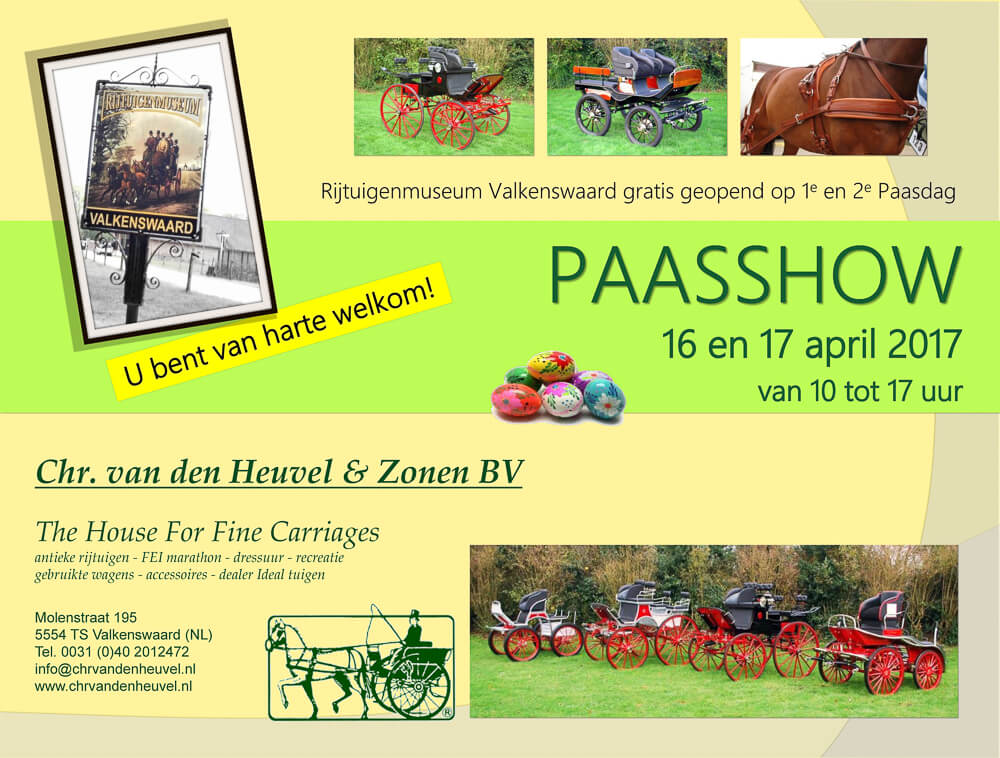 Click here for more information