2 August 2013
Riesenbeck: Diener wins the dressage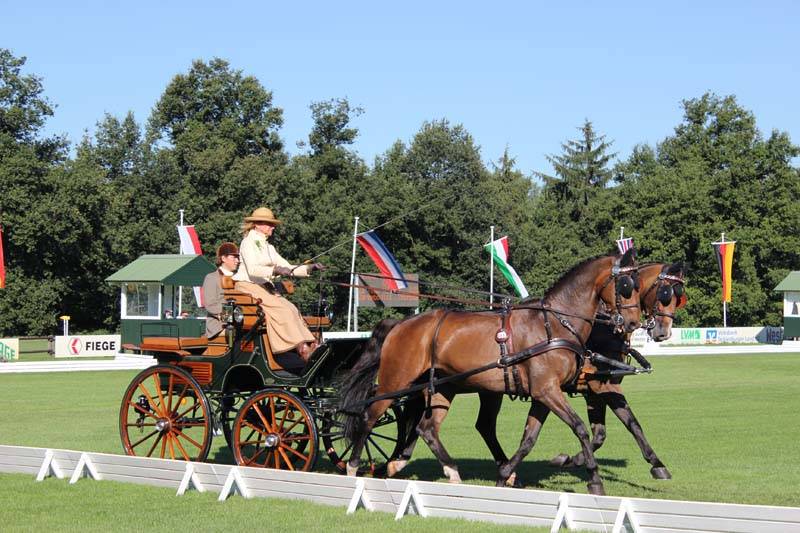 Last starter, reigning World Champion Carola Diener, also drove a strong test with the horses of her employer Christoph Sandmann. The 25-year-old was slightly better assessed by the five-headed international jury and left the sunlit ring Riesenbeck with the winning score of 32.51.
Team driver Thorsten Zarembowicz finished fourth, ahead Misdee Wrigley-Miller.
With two top rankings, the German team has taken the lead in the Nations Competition, followed by Austria and the United States of America.