4 October 2018
Salteras 2018: Competition is ready to start!
The horse inspection of the CAI2* in Salteras, Spain, took place this afternoon under a very warm sunshine. Fifty-eight horses were presented to the international Ground Jury, chaired by Anne Marie Turbé from France. Only one horse was taken out at this first horse inspection.
One of the horses of Spanish international four-in-hand driver José Barranco Reyes received the sign 'not fit to compete'. Following this decision, Barranco Reyes decided to withdraw as this horse is his best allround horse without whom he does not want to compete.
The driving force behind this event is host and organiser Miguel Angel Gutierrez Camarillo, who is also a the FEI Course Designer. Jacob Bendtsen from Denmark, Jaroslav Pavel from the Czech Republic, Jose Manuel Alonso Ramirez from Spain and Tiago Gomes from Portugal complete the jury group. Philip Bateman from Great Britain is the experienced Technical Delegate.
A total number of 24 competitors will start at the second edition of this wonderful event at the site of Quemadales Stables in Salteras, close to Seville, which is also host to the Andalusian Championships. The organising committee is pleased to have single, pair, four-in-hand and even young drivers.
Click here for more information.
Click here for the photoalbum.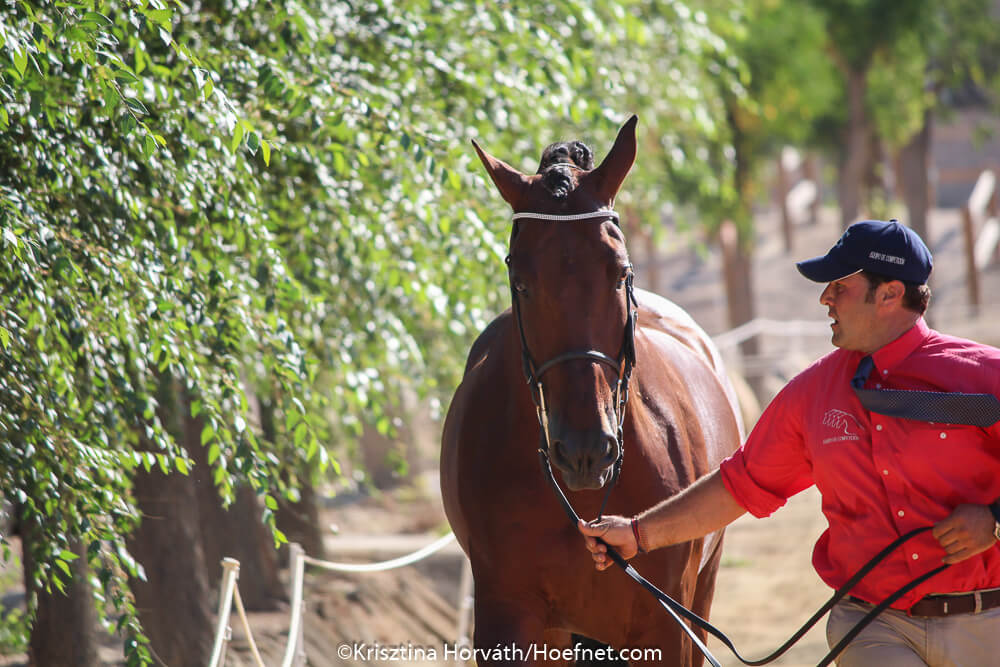 Llibert Calvet Martinez
Photo:
Krisztina Horváth