9 October 2021
Salteras 2021: the competition can begin!
This weekend, the Driving world is getting together at the CAI2* competition in Salteras, a lovely little village close to Seville in Spain. Thirty-three national and international drivers are competing against each other on the site of Quemadales Stables.
The horse inspection for the national classes took place on Friday evening and the international horses and ponies were checked by the FEI veterinarians and the Ground Jury on Saturday morning. All horses were declared fit to compete and the competition can begin!
Today, Saturday, is Dressage day for all competitors, including several young driving talents from Portugal and Spain. International course designer Javier Perez Maqueda has laid out seven nice obstacles for the competitors, who will compete in the marathon on Sunday. The final cones competition is scheduled on Monday.
Click here for the starting orders and results.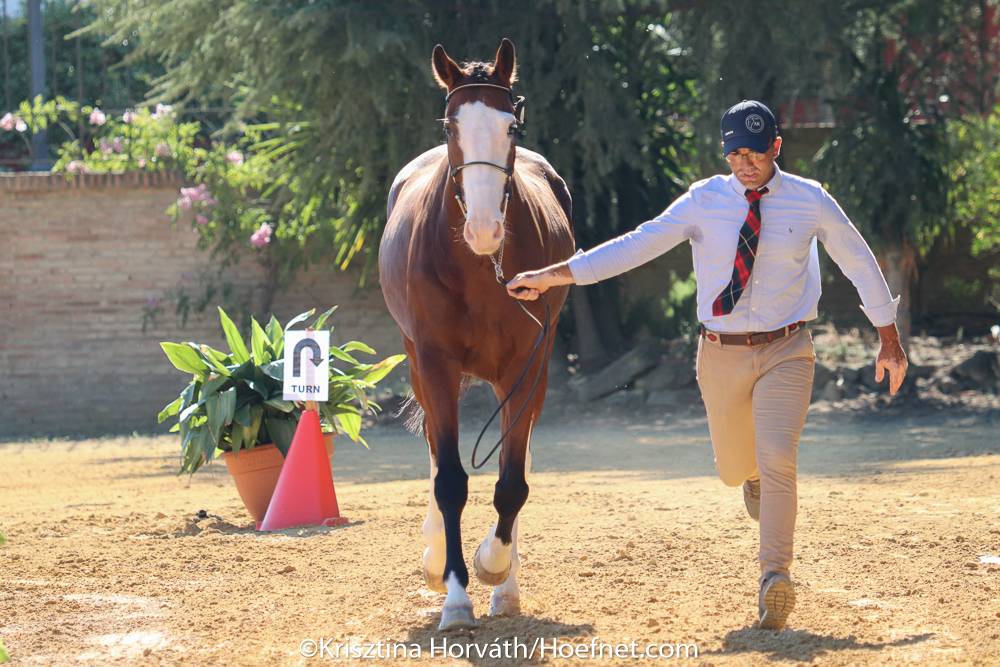 Copyright reserved. Acquisition without acknowledgment and permission from [email protected] is not allowed.