8 June 2014
Saumur: Dutch four-in-hand team win nations competition
The Dutch four-in-hand team with Theo Timmerman, Koos de Ronde and Edwin van der Graaf have won the Nations Competition in Saumur ahead of host nation France and the USA. Top driver Chester Weber won the individual competition.

Edwin van der Graaf, Koos de Ronde, Theo Timmerman and coach Harry de Ruyter. Foto Pixelvisuel.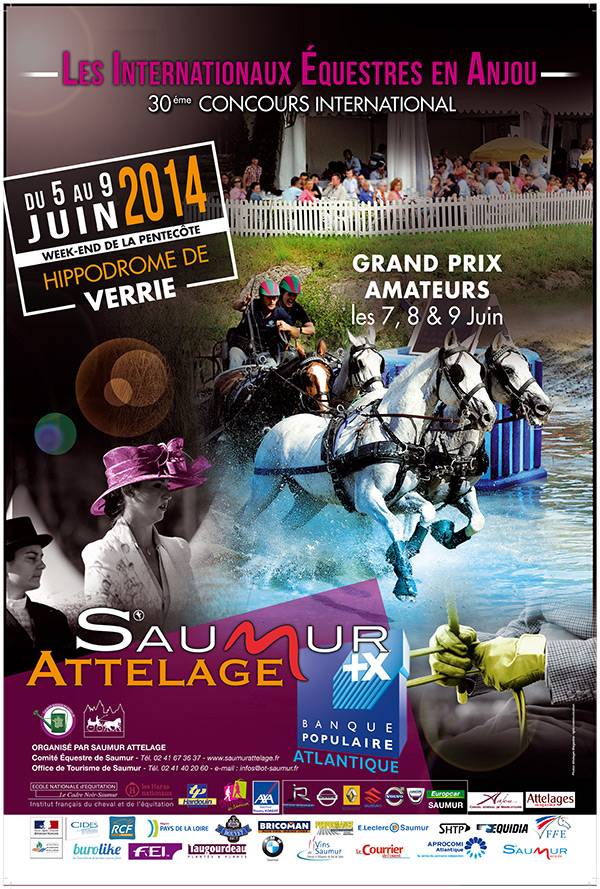 Claire Lefort from France won the pony singles class, ahead of dressage winner Robert Buck and Sebastien Pallen from Belgium.
Germany's Jakob Finck won the pony pairs class, ahead of Nico van Praet (BEL) and Karine Poentis (FRA).
Nathan Nijs put down the best result in the four-in-hand class, ahead of French drivers Olivier Thiriez and Gilles Arriat.
Weber put down very strong performances in Saumur. He set the basis for his victory in the dressage, finished second in the marathon and only had one knockdown in the cones, in which Sebastien Mourier (FRA) managed to drive the only double clear round.
Theo Timmerman finished second thanks to his second place in the dressage. His teammate Koos de Ronde was unable to hold on to his second place in the standings and finished third.


Chester Weber. Foto Pixelvisuel.