7 June 2017
Saumur: two horses out
The international driving competition in Saumur, France, started this morning with the horse inspection. Two horses were declared 'not fit to compete' by the veterinarians and the Ground Jury.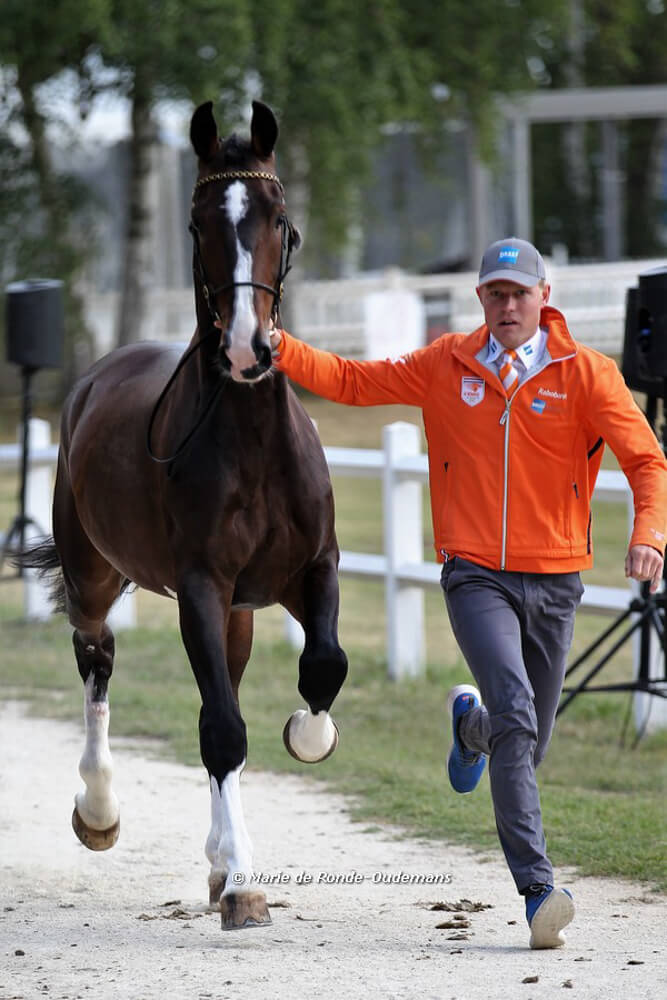 Photo:
Marie de Ronde-Oudemans
One horse from the French pair driver Bernard Pouvreau and one horse from Jean Etienne Triadou did not pass the horse inspection. For Triadou this meant the end of the competition as he only entered two horses.
Click here for the starting orders and results.