10 July 2023
King's Troop Royal Horse Artillery to Perform at the London International Horse Show
The King's Troop, Royal Horse Artillery will be bringing their showstopping Musical Drive to the London International Horse Show 2023.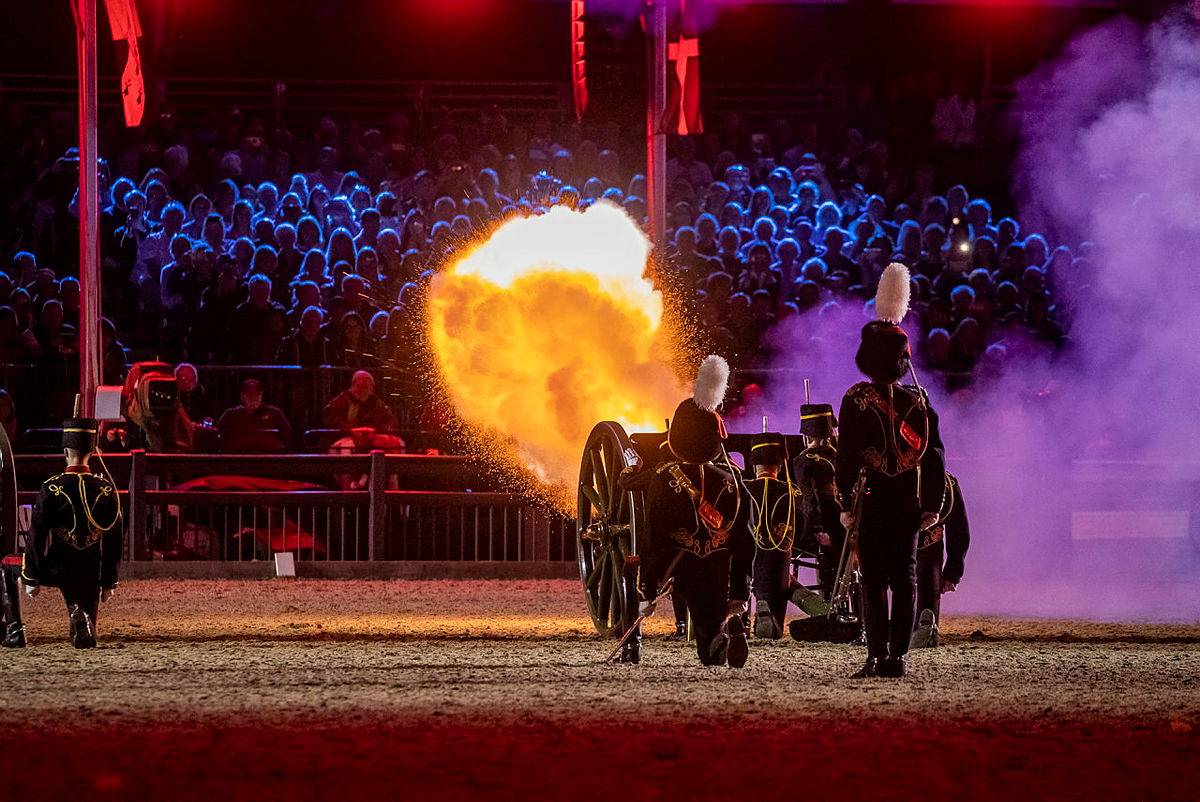 The Musical Drive of the King's Troop Royal Horse Artillery is a spectacular display which demonstrates all the talent and skill of these soldiers. Their unique ability lies in controlling teams of six horses pulling wheeled guns at high speed. Comprising 4 guns, 26 horses, 14 mounted soldiers and 16 dismounted soldiers, the Musical Drive showcases the military precision and manoeuvres used in the First World War to drive guns around the battlefield. Manoeuvres are fast paced and daring, particularly the "scissors" where gun teams cross one another at speed. Working as teams of three riders to each half-dozen horses, this high-speed drill ride is executed in exciting fashion, culminating in the firing of the 13-pound field guns at the crescendo of the act.
The London International Horse Show takes place in the ExCeL arena from 13-18 December 2023 and is host to the spectacular FEI Driving World Cup competition.
Click here for more information.